JOYMIX CHEESECAKE BASQUE BURNT KETO-MESRA RESIPI
Masa persediaan: 20min
Masa pasif: 50min
Hidangan: 8 keping
Bahan:
- 350g krim keju (dilembutkan)
- 2 telur
- 6 sudu Zerro Erythritol
- 200ml double krim
- 1 sudu tepung badam
Langkah:
1. Panaskan ketuhar kepada 200 ° C.
2. Gris 6-inci pan springform kek dan selaras dengan kertas baking. Meninggalkan lebihan kira-kira 3cm kertas baking di bahagian atas, kerana adunan kek akan naik apabila dibakar.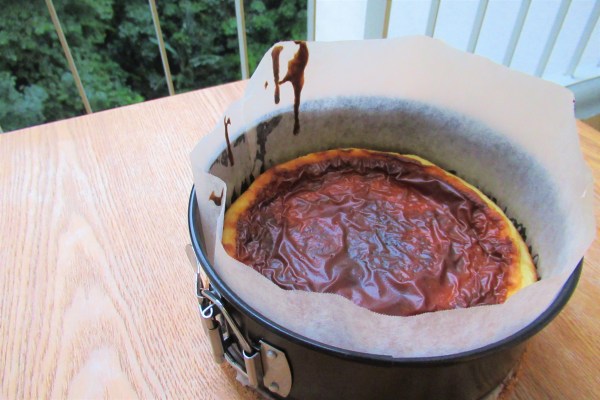 3. Pukul keju krim dan
Zerro Erythritol
sehingga sebati. Anda boleh melakukan ini dengan pengadun berdiri, pemproses makanan, atau dengan tangan.
4. Masukkan telur dan teruskan camput sehingga adunan dicampur dengan baik.
5. Masukkan tepung badam dan kacau rata.
6. Add double cream and mix well. You should end up with a smooth and relatively runny batter.
7. Tuangkan ke dalam baking pan.
8. Bakar selama 50 minit sehingga bahagian atas dihitamkan dan kek adalah goyah.
9. Biarkan sejuk sepenuhnya. Dibiarkan sejuk untuk beberapa jam atau semalaman sebelum dihidangkan.
Nilai Nutrisi:
- Setiap bar berjumlah kira-kira 26g lemak, karbohidrat bersih 2g, dan protein 6g. Kalori setiap keping: 261.
- Makro dikira melalui MyFitnessPal dan disediakan untuk rujukan kasar sahaja. Untuk memastikan ketepatan, mengira makro mengikuti pengiraan sendiri digalakkan.
- Nilai karbohidrat bersih diperoleh daripada pengurangan gula alkohol (10g) daripada jumlah karbohidrat resipi ini (15g).