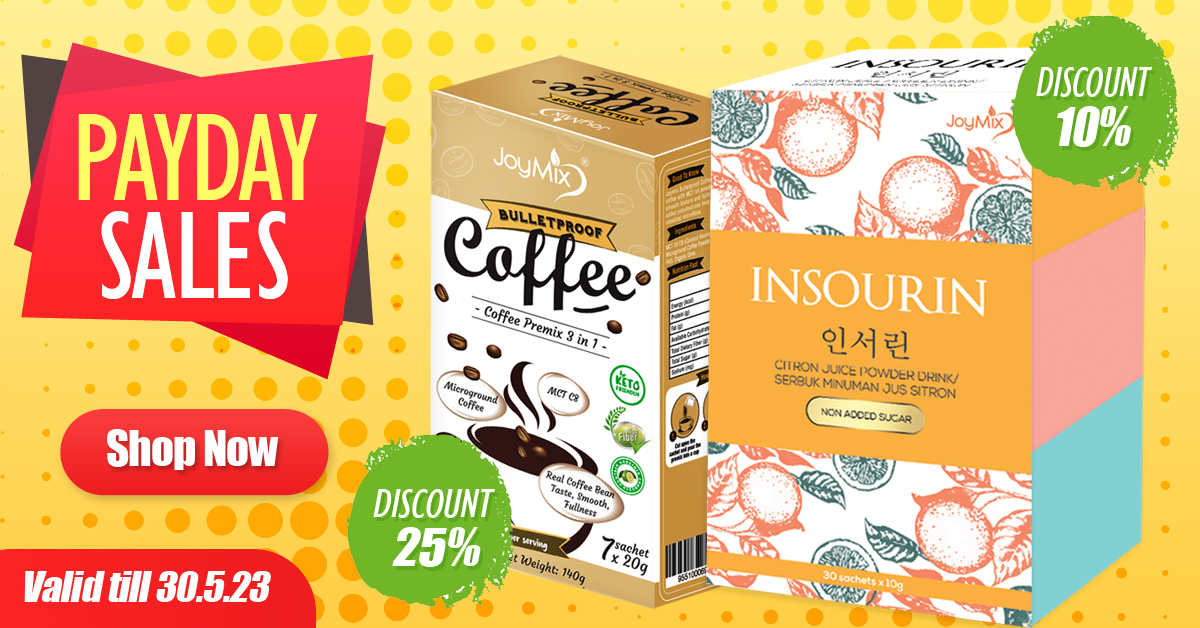 JOYMIX have special products that can help diabetic patients effectively
Products are following
a) INSOURIN- help to reduce blood sugar. Just drink
b) ZERRO ERYTHRITOL- Zero calories sugar. Taste like sugar. no bitter.
c) Bulletproof Coffee/ Chocolate/ Milktea: Suitable for Keto and Diabetic
d) Haechomiin Seaweed Noodle: The Lowest Calories Instant Noodle
e) Zerro Erythritol + Monk Fruit: Same sweetness as sugar. No calorie
All the product are free shipping for Malaysia and Singapore.
click on the products picture that you are interested to learn more or purchase.
---