Joymix Hello Bong 30 sachets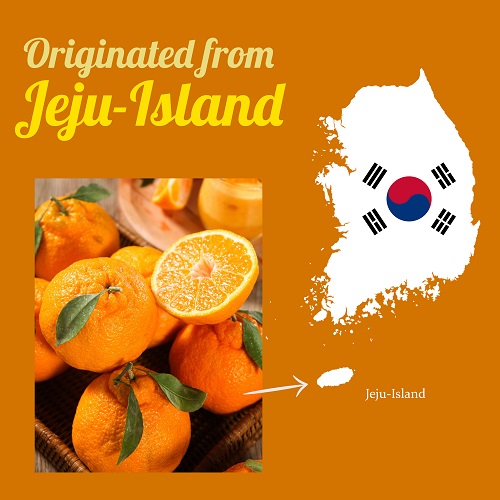 JoyMix Hello-Bong is a unique formulation made from Halla-Bong oranges and Curcumin from turmeric extract.
Halla-Bong is a special seedless species of oranges cultivated primarily on Jeju Island in Korea. They have high amounts of Vitamin C and are naturally sweet. JoyMix Hello-Bong combines the nutritional properties of Halla-Bong with the health benefits of turmeric for creating a cool and refreshing orange powder drink.

BENEFITS OF JOYMIX HELLO-BONG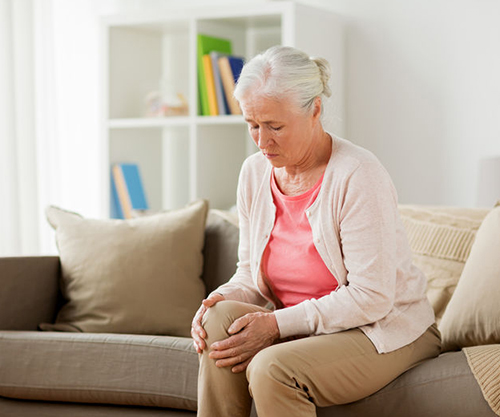 Reduces Joints Inflammation – JoyMix Hello-Bong is effective in reducing joint and muscle pain caused by inflammation. It is beneficial for older adults or osteoarthritis patients who have lost bone cartilage and experience pain due to the grinding of the bones. Individuals who have rheumatoid arthritis, wherein the joint's synovial membrane is inflamed, will experience relief as well. (Journal Phytotherapy 2014 Yunes et.al.) We recommend to take HelloBong together with JOYMIX PURE COLLAGEN. Collagen help to rebuild the cartilage at joint. Collagen is the most important nutrient for joint. The Joymix Pure Collagen picture as below:
MUSCLE PAIN
JoyMix Hello-Bong also helps with muscle pain caused by excessive physical activity e.g after marathon run.
testimony refer bottom of the page.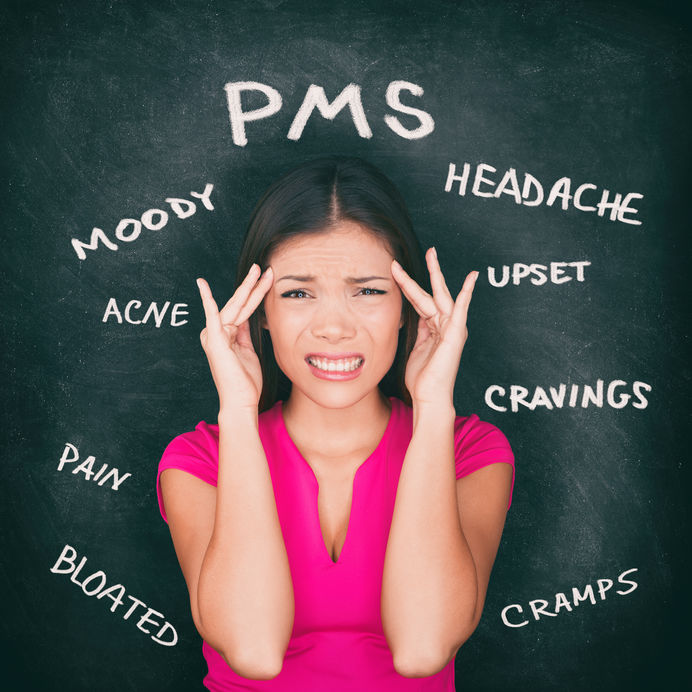 RELIEVE PMS/ PERIOD PAIN/ DYSMENORRHEA
Premenstrual syndrome (PMS) is one of the most common health problem of women during their reproductive stage. It will change your physical and emotional of women before period come. The symptoms of PMS are:
Physical sign
bloated tummy

cramp

tender breast

joint pain

pimples
Emotional signs
Tense or anxious

mood swing

out of control

feel lonely
But most of the PMS problem have mild abdominal cramps on the first day or two of their period, about 10% of women experience severe pain. This call Dysmenorrhea.
Hello Bong consist of Halla-Bong oranges and curcumin from turmeric extract which is effective reduction of PMS problem without side effect. Medical Science of University Tehran, Iran has conducted a study in 2015, that curcumin augmenting levels of neurotransmitters improved mood and behavioral symptoms of PMS and through inhibition of COX-2 enzyme (prostaglandin E2 synthesis) attenuated physical symptoms of menstruation cycle. In this study, it has taken 70 PMS women. As a result, amazingly, the curcumin able to reduce 59% of the total severity of PMS. Hello Bong also effectively relieve inflammation of uterus during menstrual. (Journal Complementary Therapies in Medicines 2015).
If you don't believe HELLO-BONG can relieve PMS, you may apply sample. limited quantiles. apply at the bottom of this website.
Boast Immunity.
a) Free Radical- Free Radical from air pollutant, unhealthy food or cigarette smoke, will increase body oxidative stress. The free radicals can damage to fatty tissue, DNA, and proteins in your body. That damage can lead to a vast number of diseases over time. These include:

-diabetes
- atherosclerosis, or the hardening of the blood vessels
-inflammatory conditions
-high blood pressure, which is also known as hypertension
-heart disease
-neurodegenerative diseases, such as Parkinson's and Alzheimer's
-cancer
Oxidative stress also contribute to aging.
So Hello-Bong which has high antioxidant that made from Halla-Bong Oranges and Tumeric Extract can eliminate the free radical from our body. It will keep the free radical and antioxidant balance.
b) Body Recover Fast From Illness- When Virus or Bacteria enter to our body, immune system in our body will trigger cell inflammation to fight on the virus or bacteria. That why we will have fever nose block or sore throat is due to our body immune system to fight on the virus or bacteria. That's normal.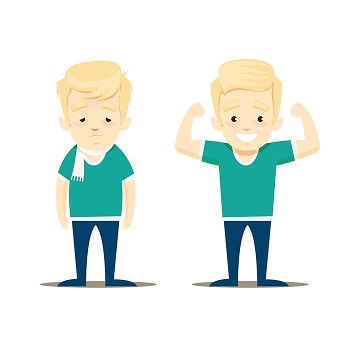 But over long period, the over inflammation will start to kill our body good cell. That the reason your body will feel weak and tired after long illness. Joymix Hello Bong can regulate the body inflammation cell so that our good cell will not be killed due to over inflammation. We can recover from illness fast and feel strong again.
c) Relieve on Sinusitis / Resdung
Sinus will inflame when the immune system of your body identifies a normally harmless substance as an intruder ( allergen) such as pollen, dust, bacteria or mold. Sinus will automatic discharge the mucus to get rid of the allergen.
Hello-Bong able to help to reduce inflammation on sinus. This able to help sinusitis patient to relieve their nose block and stop running nose. Work well. Only one sachet! Best take it after breakfast. journal of clinical nutrition 34 (2015)
There are 3 stages of sinusitis. HelloBong able to help on Mild and Moderate stage. Patient need to get treatment from specialist doctor for severe case.
Read the testimony at the bottom of the page.
| | | |
| --- | --- | --- |
| MILD STAGE | MODERATE STAGE | SEVERE STAGE |
| Runny nose- mucus white | Runny nose- mucus yellow | Runny nose- mucus Yellow to Green |
| Sneeze | Sneeze | Sneeze |
| No headache | Headache | Severe Headache |
| No cough | Cough | Cough |
| Nose block- sometimes | Nose block- often | Nose block- always |
| Facial Pain- sometimes | Facial Pain- often | Facial pain always |
| Hearing- normal | Hearing -normal | Hearing- reduce |
| Recommend 1 sachet HelloBong | Recommend 2 sachet HelloBong with Antihistamine medicine | Need treatment from specialist doctor |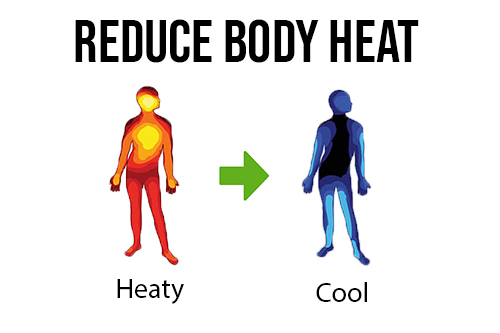 Keeps Your Body Cool – People, especially in Asia, believe that consuming hot and spicy foods like curry, durian, and roasted meats increases body heat. It may lead to a sore throat, ulcers, and a swollen mouth. JoyMix Hello-Bong is better than teas at cooling the body. It lessens the side effects of consuming spicy food and prevents a heat stroke. Heaty body will easy cause ulcer at you mouth. Read the testimony how HelloBong help to reduce ulcer.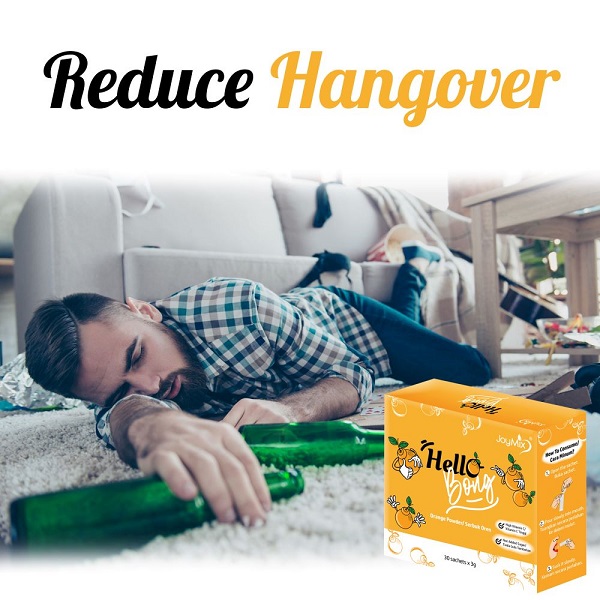 Reduce Hangover – JoyMix Hello-Bong reduces the chances of a hangover after drinking alcohol. It aids in the process of alcohol degeneration and speeds up its removal of alcohol from the body. Drink one sachet of Hello-Bong before you start consuming alcohol. If you still have a hangover, then take another sachet after you finish partying. (Panahi Y, Valizadegan G, Ahamdi N, Ganjali S, Majeed M, Sahebkar A. Curcuminoids plus piperine improve nonalcoholic fatty liver disease: A clinical trial. J Cell Biochem. 2019;1‐8.)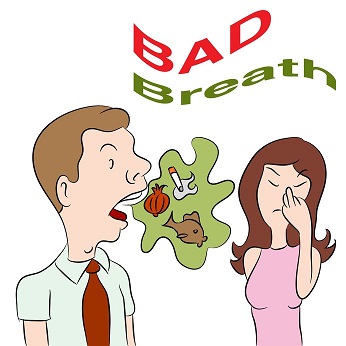 Eliminates Bad Breath – Consuming a sachet of JoyMix Hello-Bong slowly in your mouth can eliminate bad breath internally from your body.

Protects Liver – JoyMix Hello-Bong contains Curcuminoid from turmeric extract that protects the liver from damage and detoxes the body. An under-functioning liver may cause symptoms such as dark eye circles, bad breath with a coated tongue in the morning, skin problems, and nausea after consuming foods rich in fats. Hello-Bong is rich in Vitamin C and packs the benefits of turmeric, which can alleviate these symptoms and make you feel more energetic.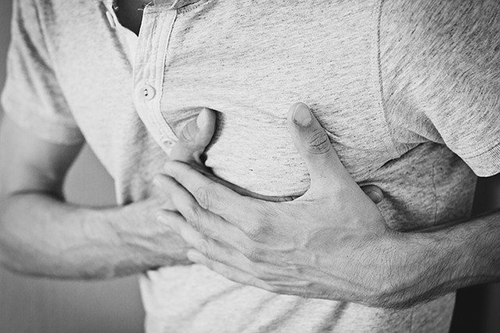 Prevent Chronic Diseases – Inflammations in the body can lead to many chronic diseases like cancer, heart attack, diabetes, and high blood pressure. JoyMix Hello-Bong has anti- inflammatory properties and may prevent chronic diseases. For lower blood sugar you can take JOYMIX INSOURIN

WHO SHOULD CONSUME JOYMIX HELLO-BONG?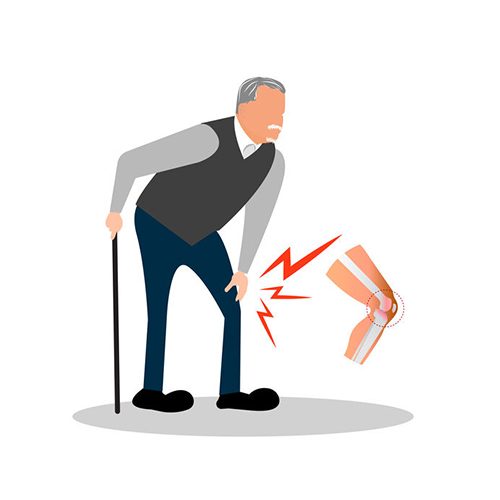 Arthritis Patients – JoyMix Hello-Bong has anti-inflammatory properties that will provide relief to patients of osteoarthritis or rheumatoid arthritis.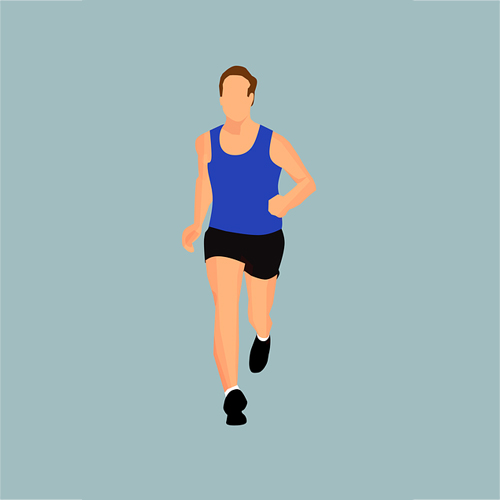 Active Individuals – Active individuals or sports persons who have muscle pain due to over- exercising or excessive physical activity will benefit from consuming JoyMix Hello-Bong.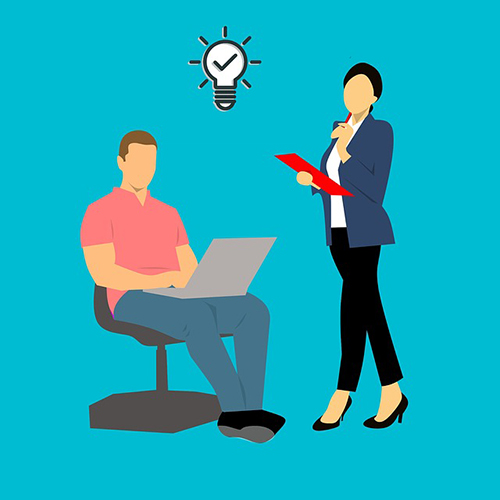 Young Adults – Young adults will find Hello-Bong to be an excellent hangover remedy after a hard night of partying. You won't have to miss an important meeting or skip office in the morning due to a hangover.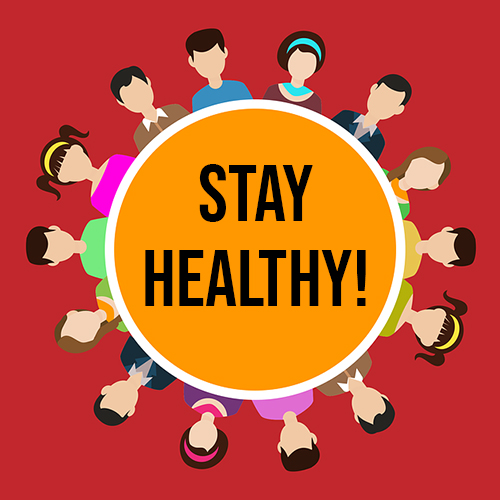 Health-Conscious People – Regular people who want to boost their immunity and stay healthy can consume JoyMix Hello-Bong.
COST OF EACH SERVING= MYR2.6
U pay for cost of an ordinary oranges but get more benefit than ordinary oranges!

HOW TO CONSUME JOYMIX HELLO-BONG?

JoyMix Hello-Bong sachets are convenient to carry and easy to drink.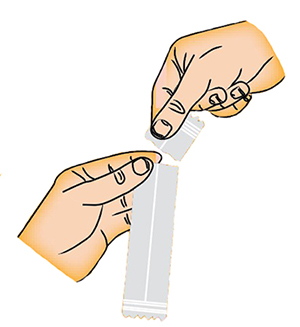 a. Cut or tear a sachet of JoyMix Hello-Bong.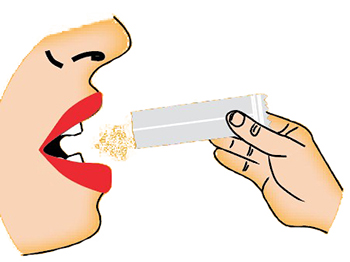 b. Slowly suck or sip JoyMix Hello-Bong directly from the sachet or pour it into the mouth, allowing it to melt.
c. Relish the taste of sweet orange juice as it cools and tingles your taste buds.
d. Swallow and drink a few sips of water afterward if required.
TESTIMONY
Joint Pain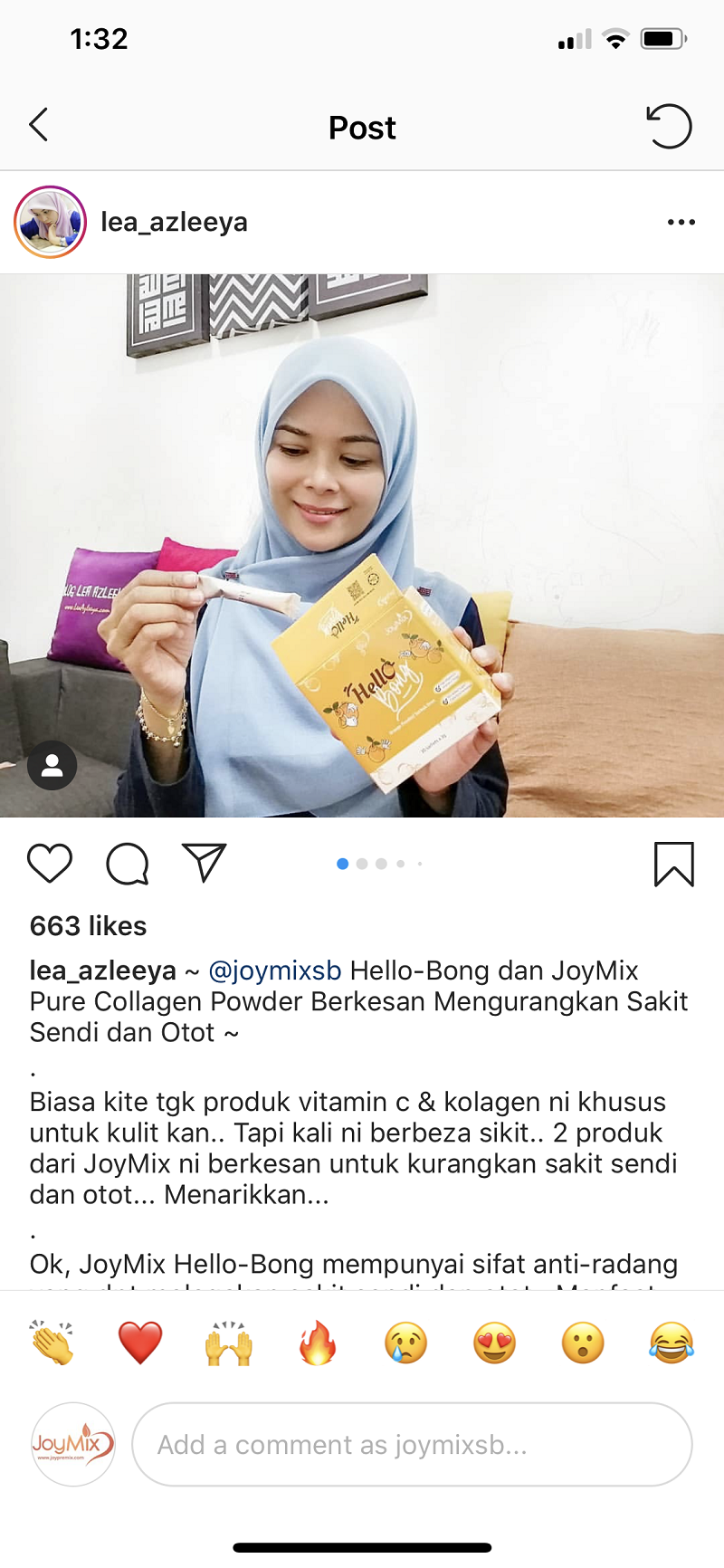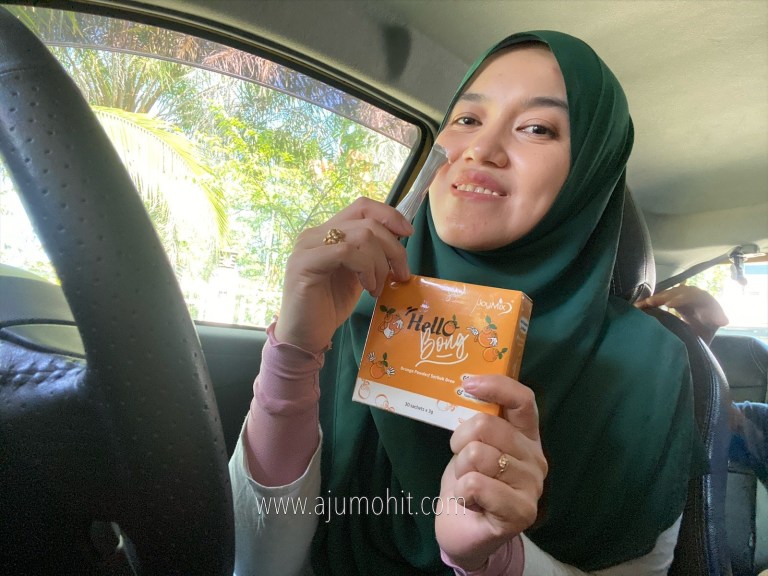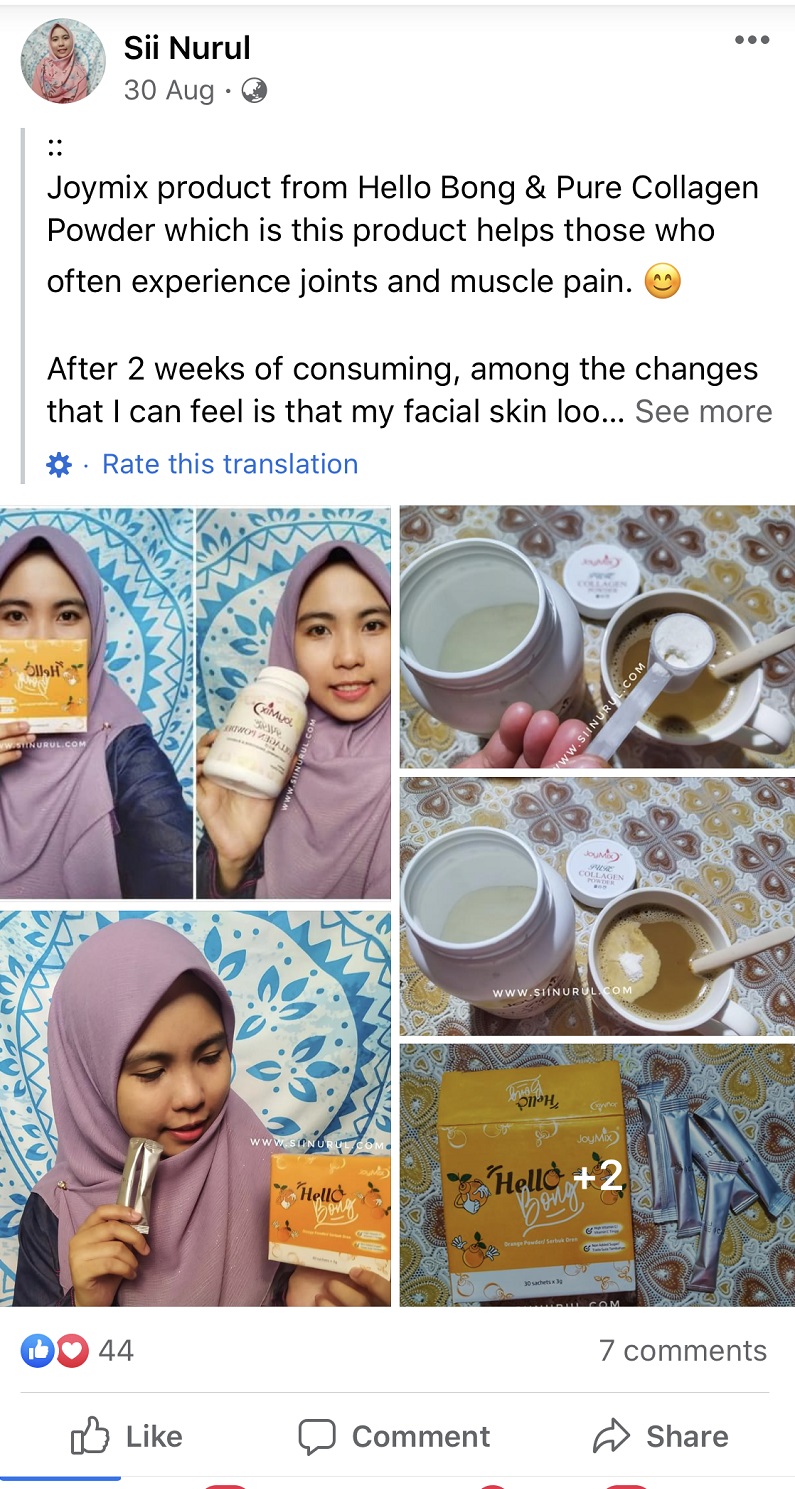 Mohd Heikal - Marathon Runner Consume Hello Bong To Keep His Healthy Joints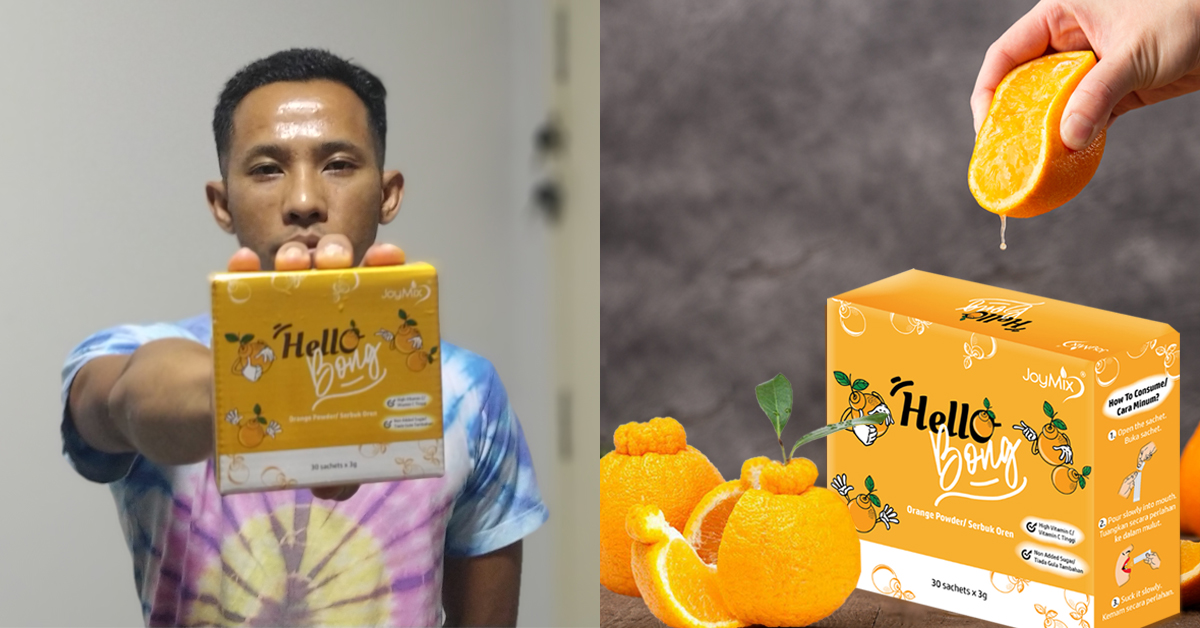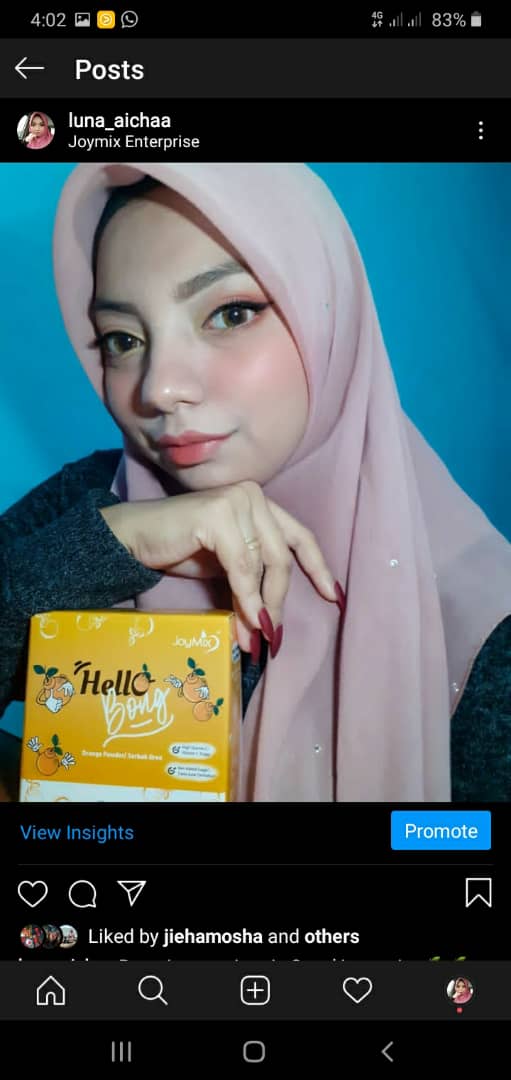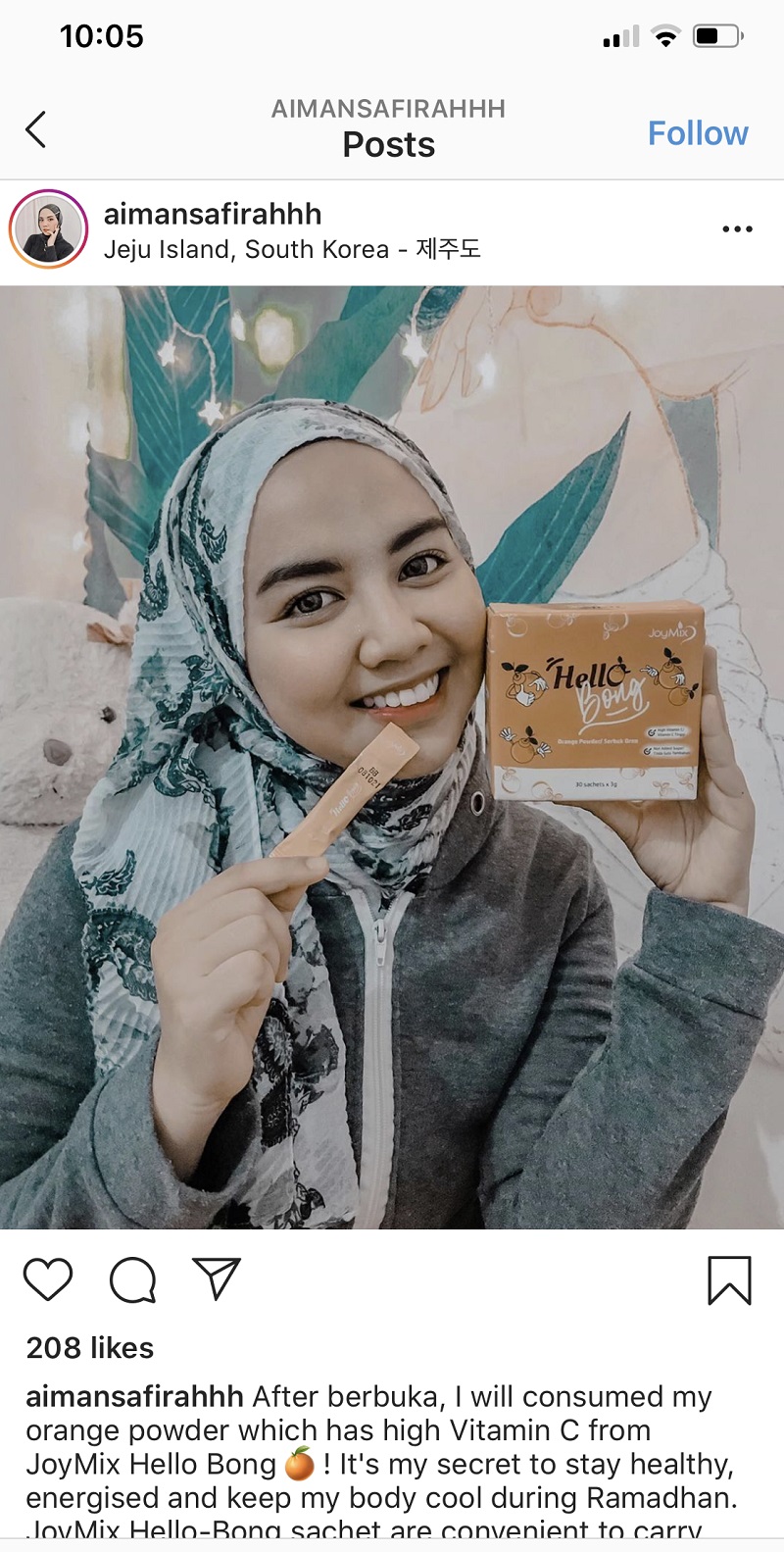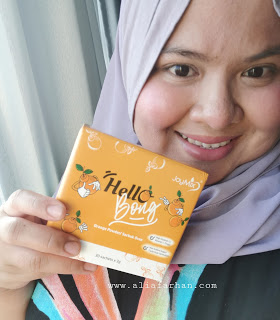 High Internal Body Heat will cause ulcer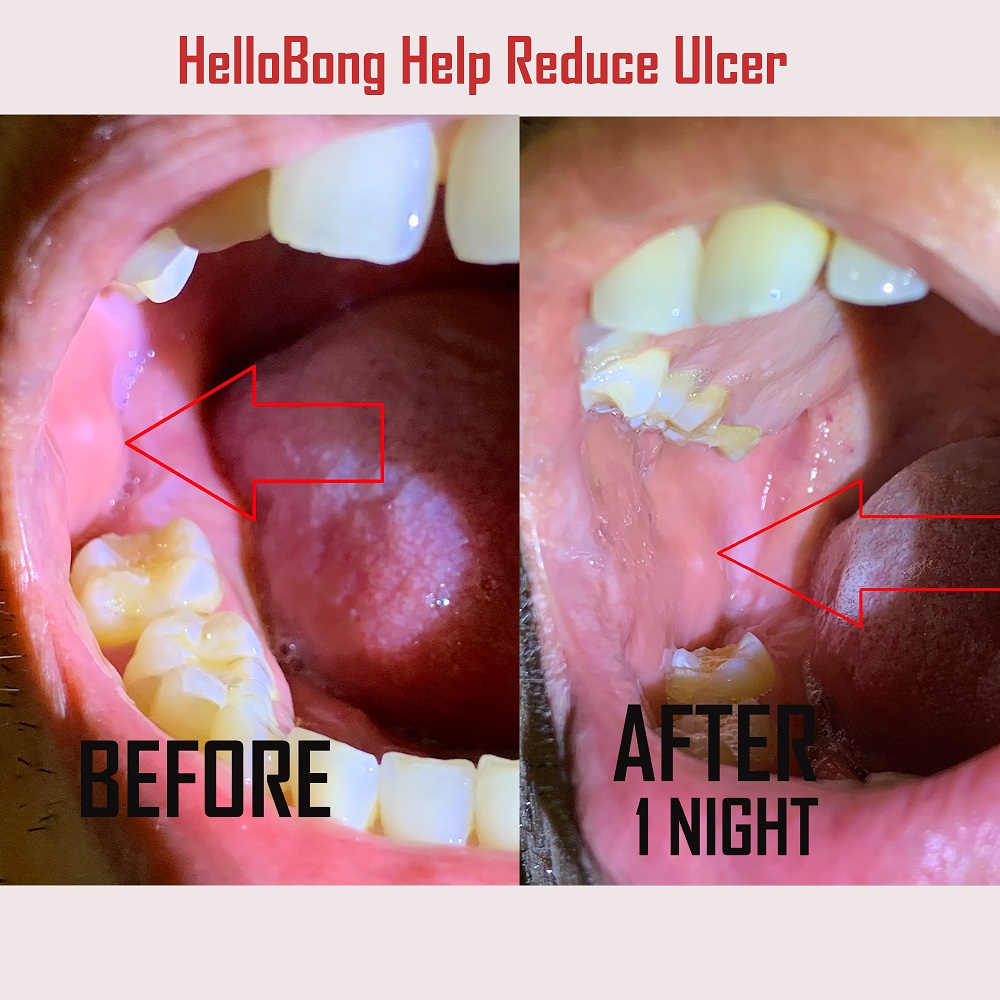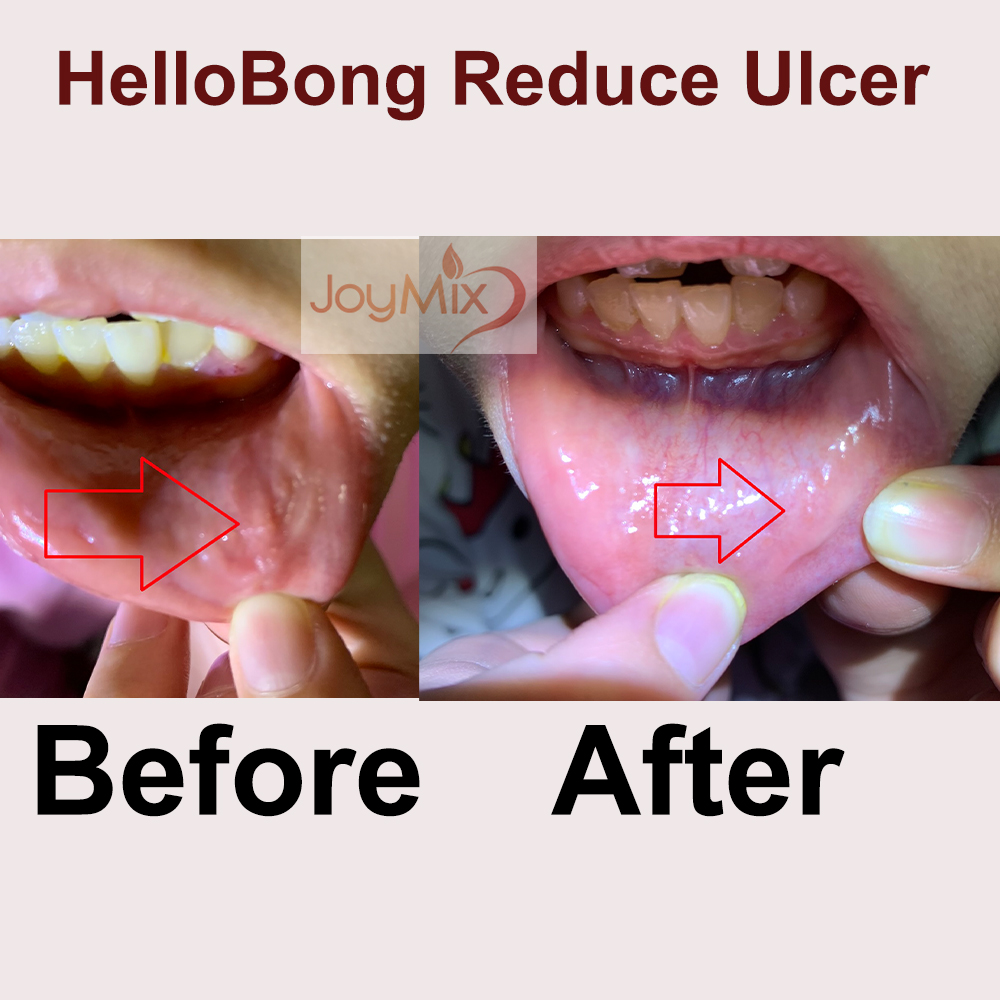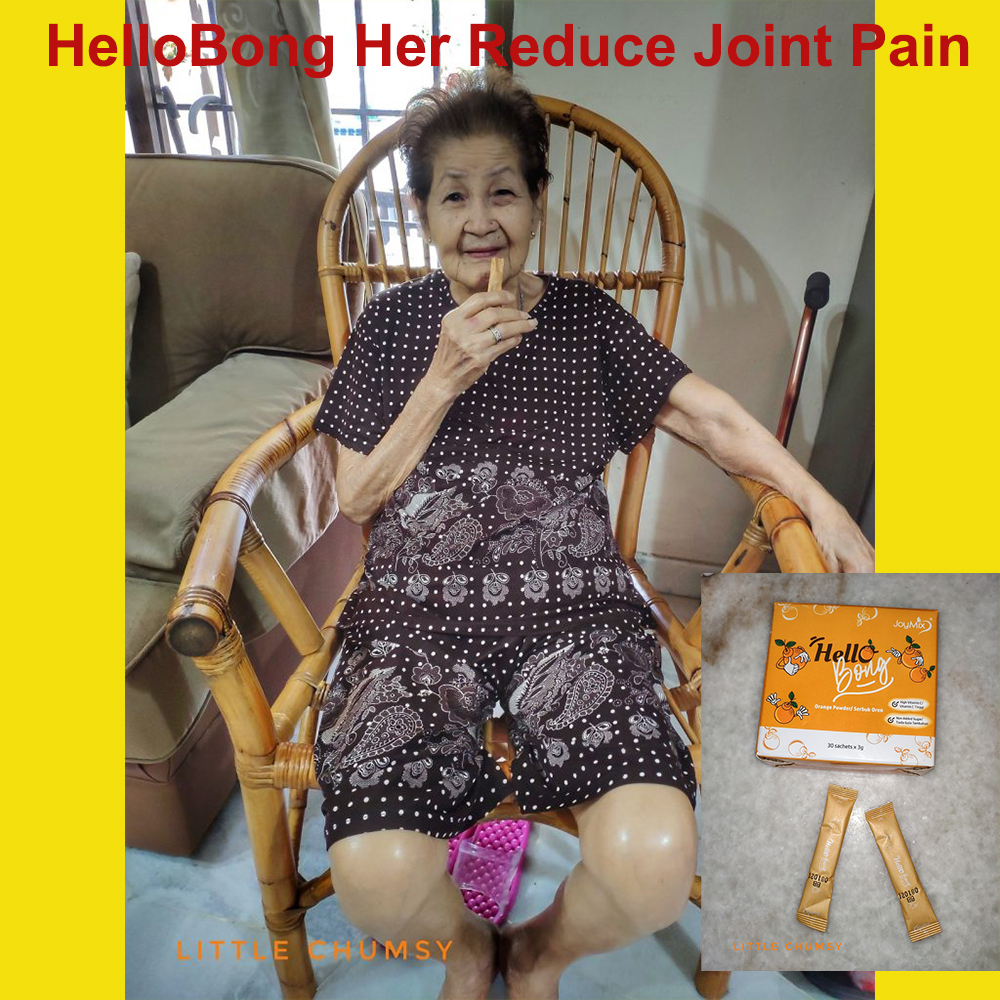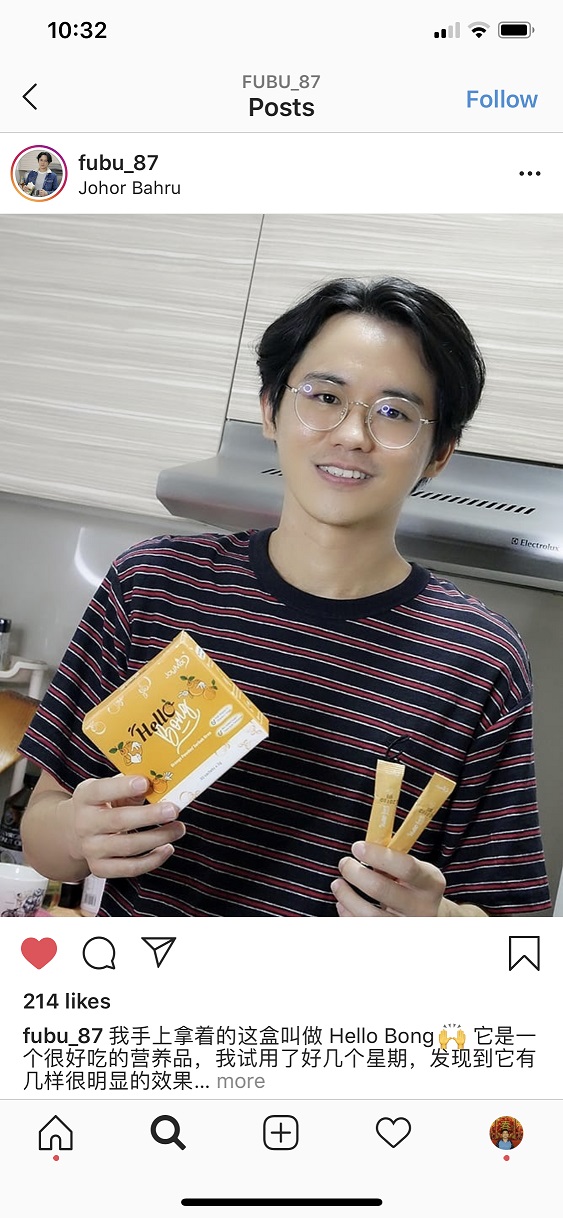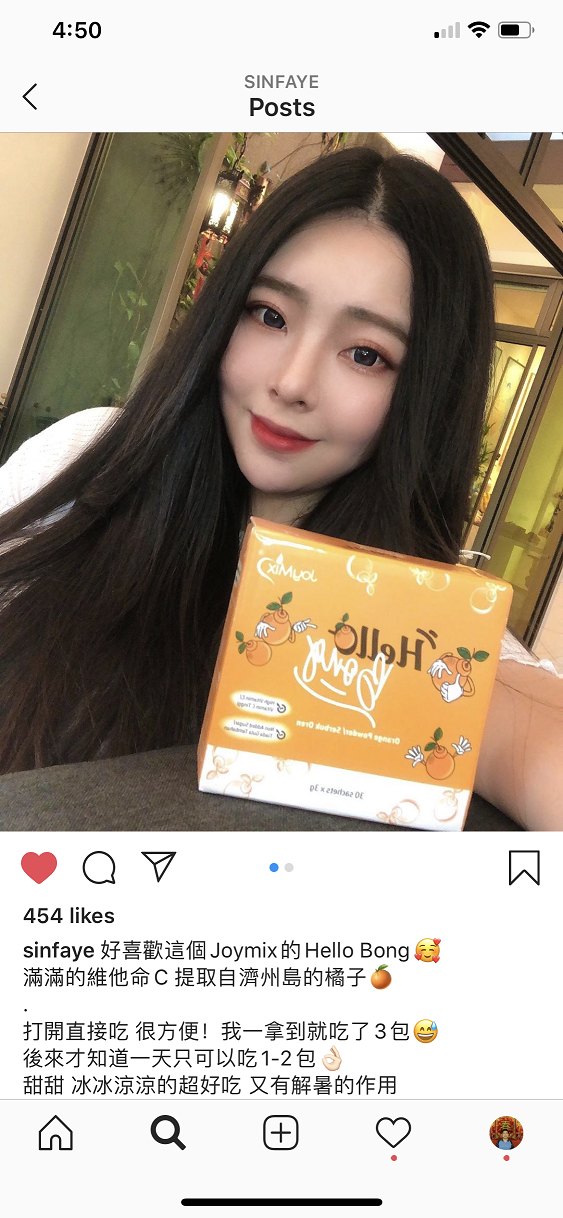 TESTIMONY RESDUNG/ SINUSITIS
Click below picture to read more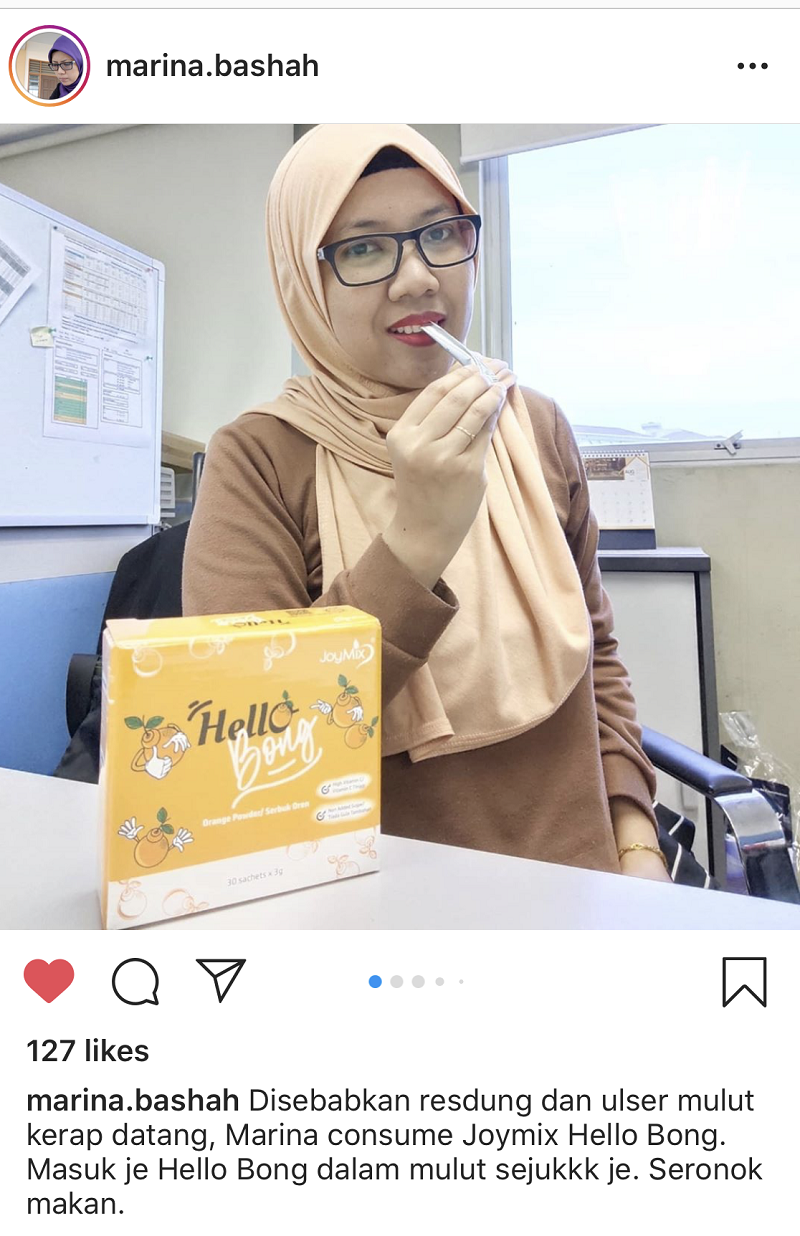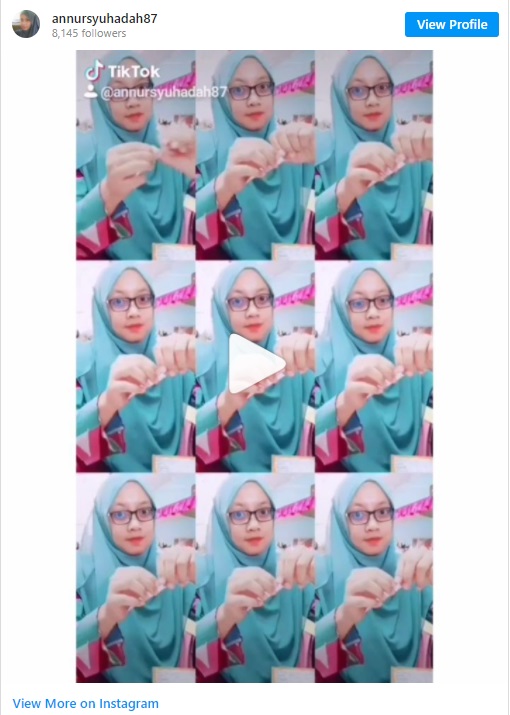 Cik Tom- testimony on Sinusitis/ resdung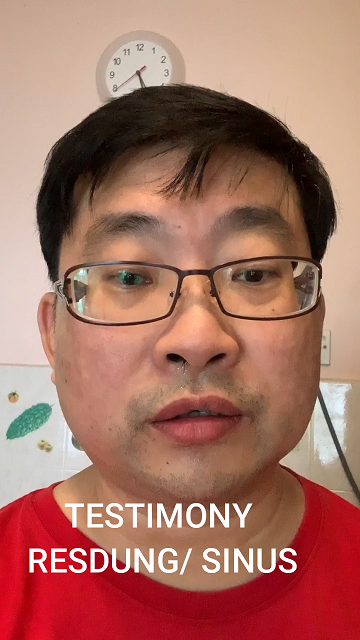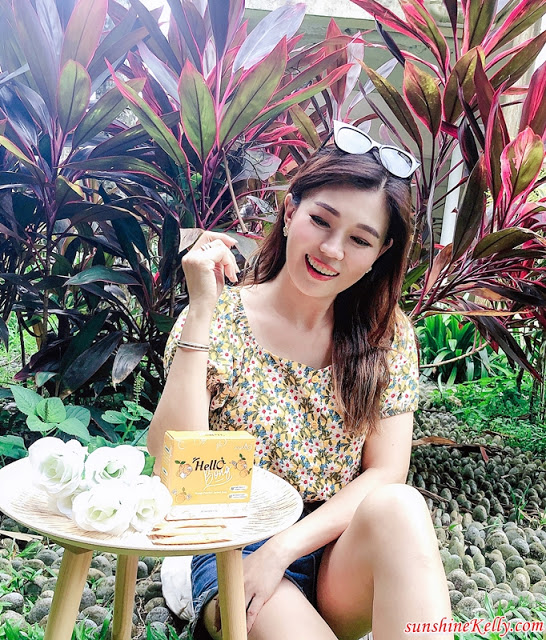 PAYMENT ACCEPTANCE
For Malaysia Customers
Credit card, COD, Online Banking, E-Wallet
FOR SGD
Credit Card and COD (+60123187171)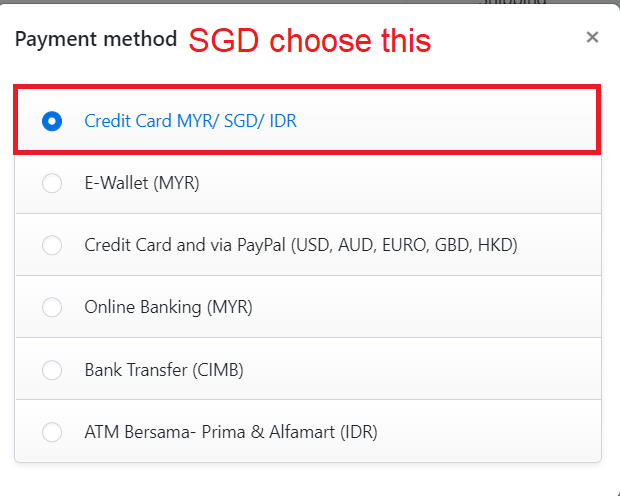 Customer comments
| Author/Date | Rating | Comment |
| --- | --- | --- |
---