AWAKE
JoyMix Awake is a natural powder drink packed with the goodness of whole grapes. It
contains the extracts of grape skin, flesh, and seeds. Grape is a highly nutritious fruit rich in
Vitamin C and antioxidants. It boosts immunity, reduces free radicals, and keeps you
healthy. Every sip of JoyMix Awake whole grape juice powder extract tastes fresh and
refreshing. The grape skin astringent in it tingles your taste buds.

BENEFITS OF JOYMIX AWAKE – THE NATURAL ENERGY DRINK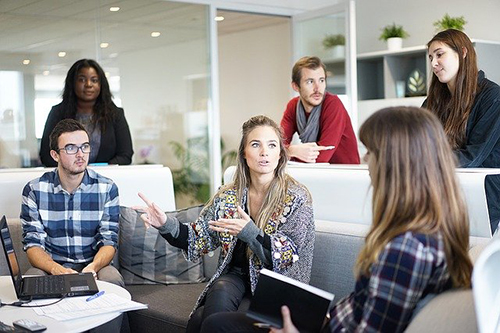 Keeps You Active – JoyMix Awake is a natural energy powder drink that keeps you mentally
alert for up to 5 hours. It can temporarily inhibit the Adenosine hormone responsible for
inducing sleep in the body, making you active and energetic.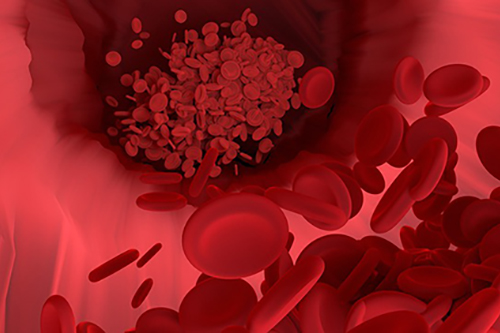 Boosts Blood Flow – JoyMix Awake boosts the blood flow by dilating blood vessels. It can
potentially improve the transportation of nutrients and oxygen by the blood.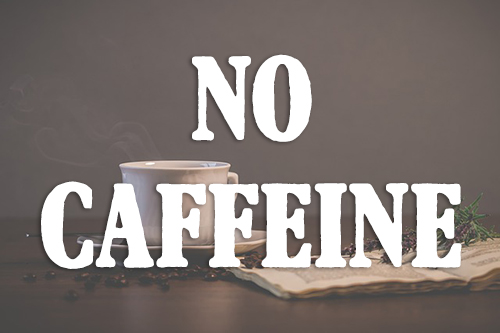 Free From Caffeine – JoyMix Awake is completely caffeine-free. It does not increase the
pumping rate of the human heart, unlike coffee or energy drinks that contain caffeine.
Consuming high amounts of caffeine can reduce the blood flow rate. It may lead to health-
related complications in the long run. As it is caffeine-free, JoyMix Awake is safer and
healthier than coffee or caffeinated energy drinks.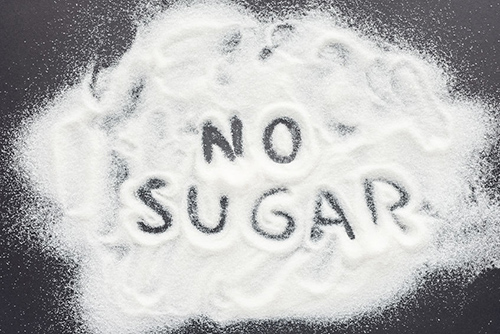 No Added Sugar – It contains no added sugar and can be safely consumed by people who
are sportspersons, health-conscious, or on a strict diet.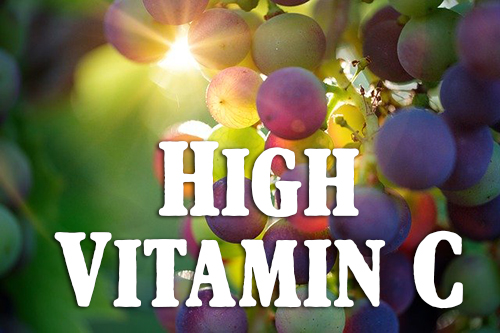 Rich in Vitamin C – Each serving of JoyMix Awake has 200mg of Vitamin C. It is more than
the recommended daily amount for adults (90mg) and lactating women (120g). JoyMix
Awake boosts your immunity and keeps you healthy.

WHO SHOULD CONSUME JOYMIX AWAKE?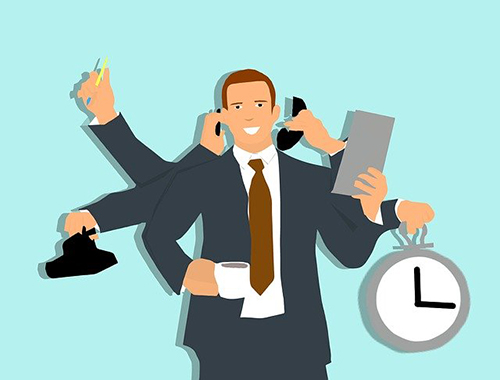 Active Individuals – JoyMix Awake is beneficial for people who need to work for long hours
or engage in intense physical activity. These individuals may be drivers, office workers,
police personnel, firefighters, doctors, and health service providers.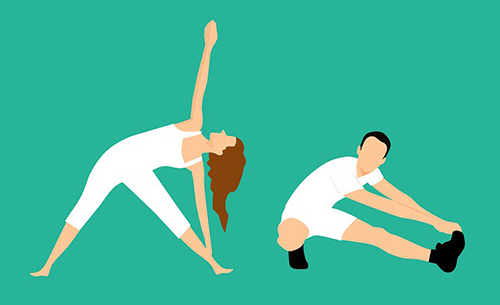 Sportspersons – Sportspersons and athletes who participate in marathons, long-distance
cycling, or other physically demanding activities will find JoyMix Awake to be a healthier
substitute for caffeine drinks.

HOW TO CONSUME JOYMIX AWAKE?
JoyMix Awake sachets are convenient to carry and easy to drink.

a. Cut or tear a sachet of JoyMix Awake.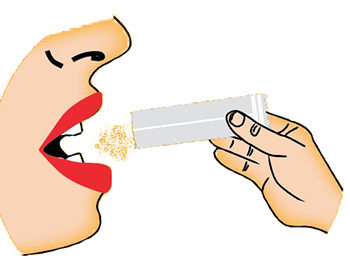 b. Slowly suck or sip JoyMix Awake directly from the sachet or pour it into the mouth,
allowing it to melt.
c. Relish the mildly sweet grape juice powder extract as it cools and tingles your taste
buds.
TESTIMONY
Cergas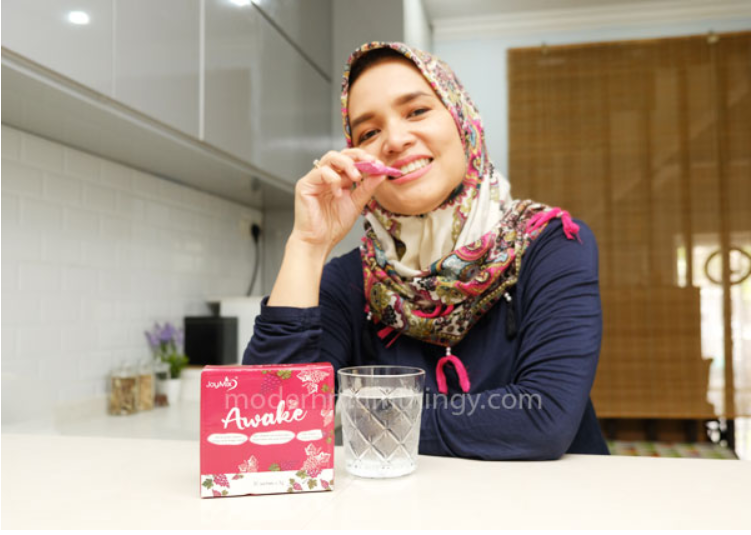 Nak Tenaga Extra! JoyMix Awake Serbuk Ekstrak Buah Anggur Semula Jadi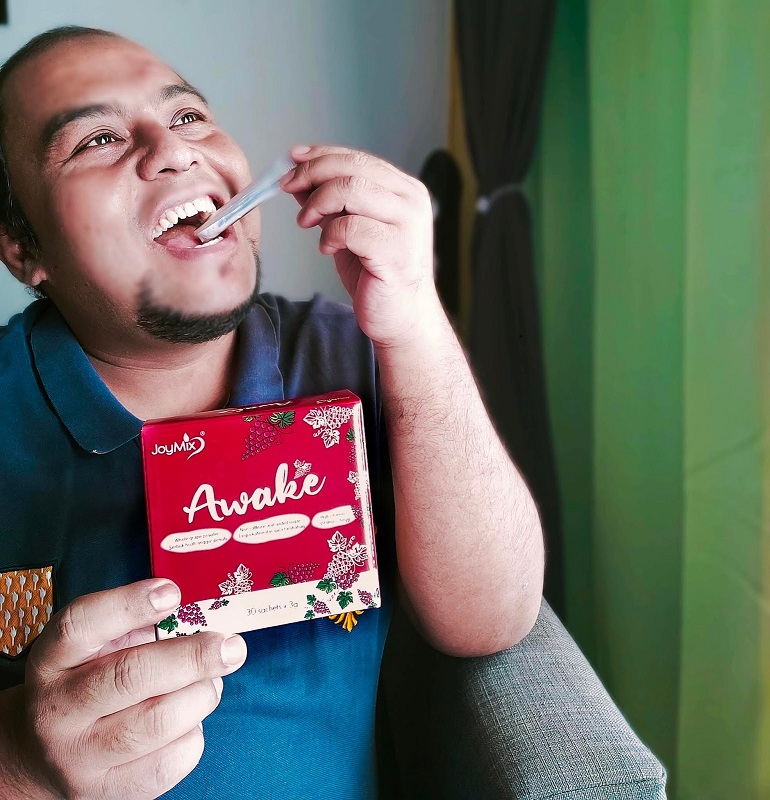 Improve Your Run With Joymix Awake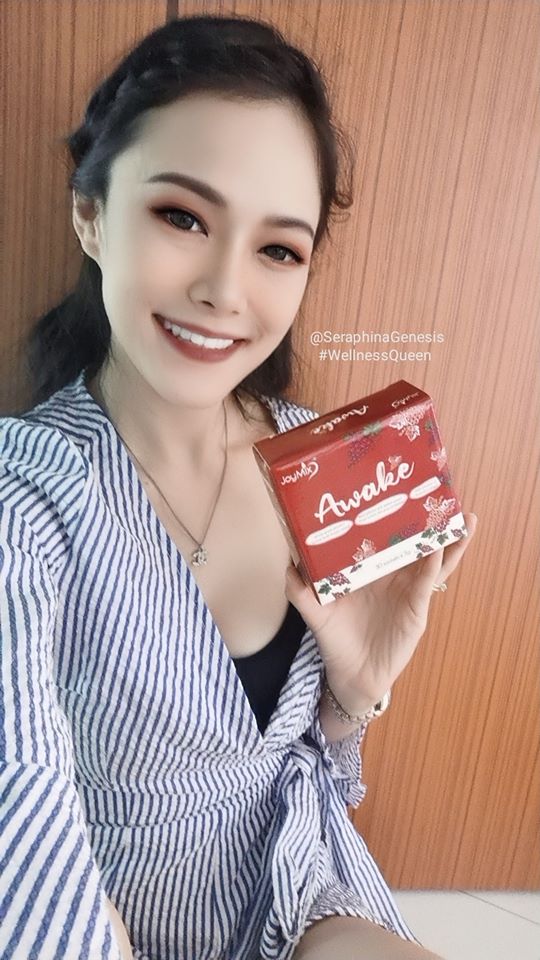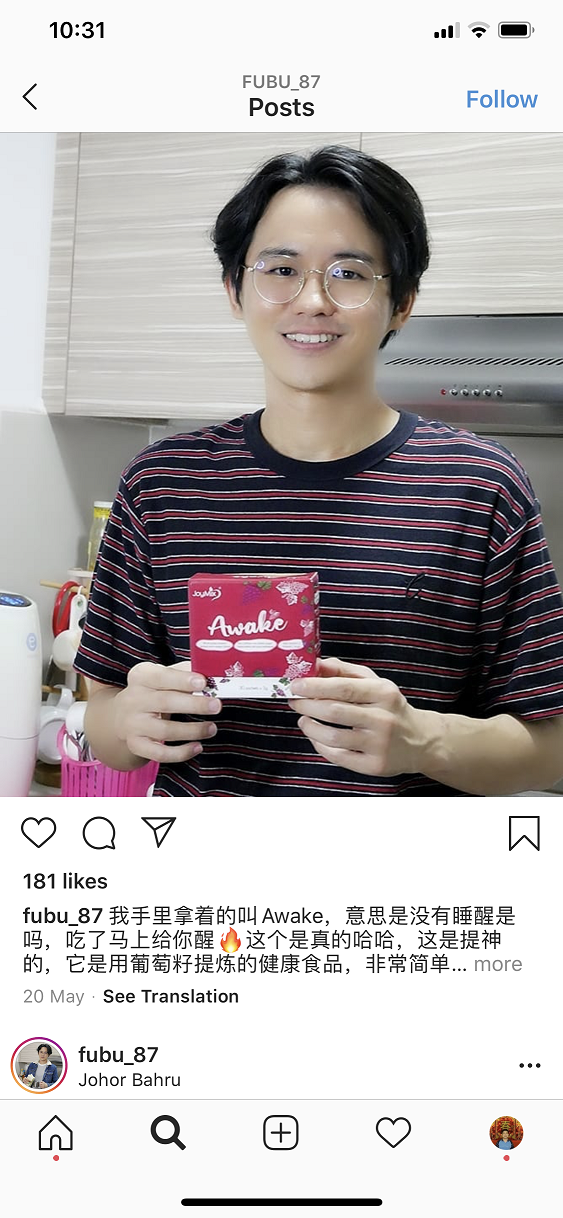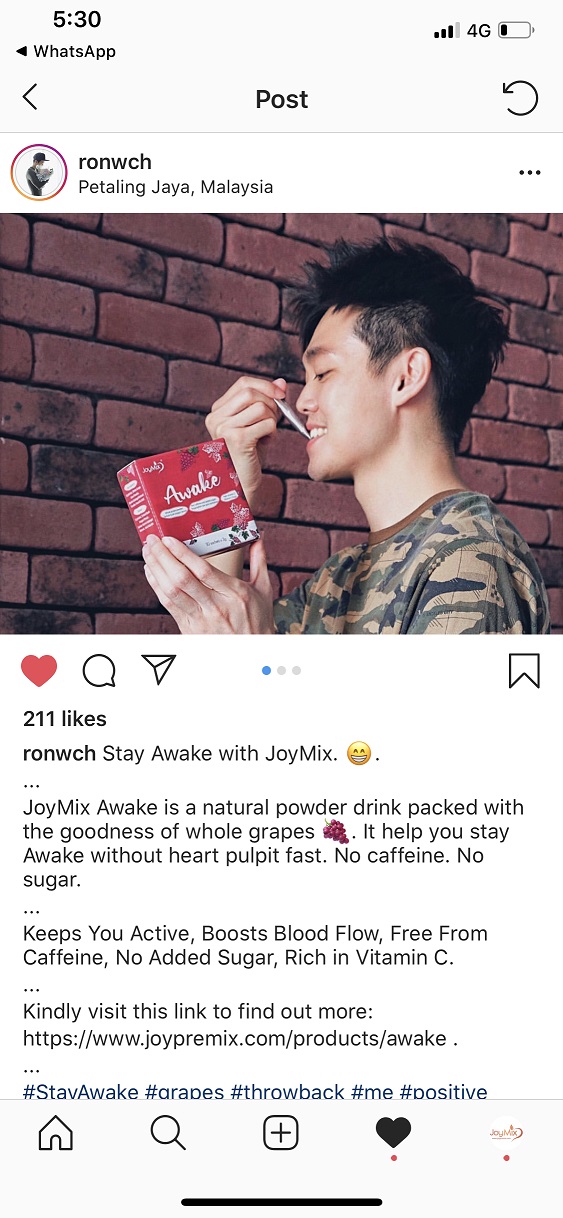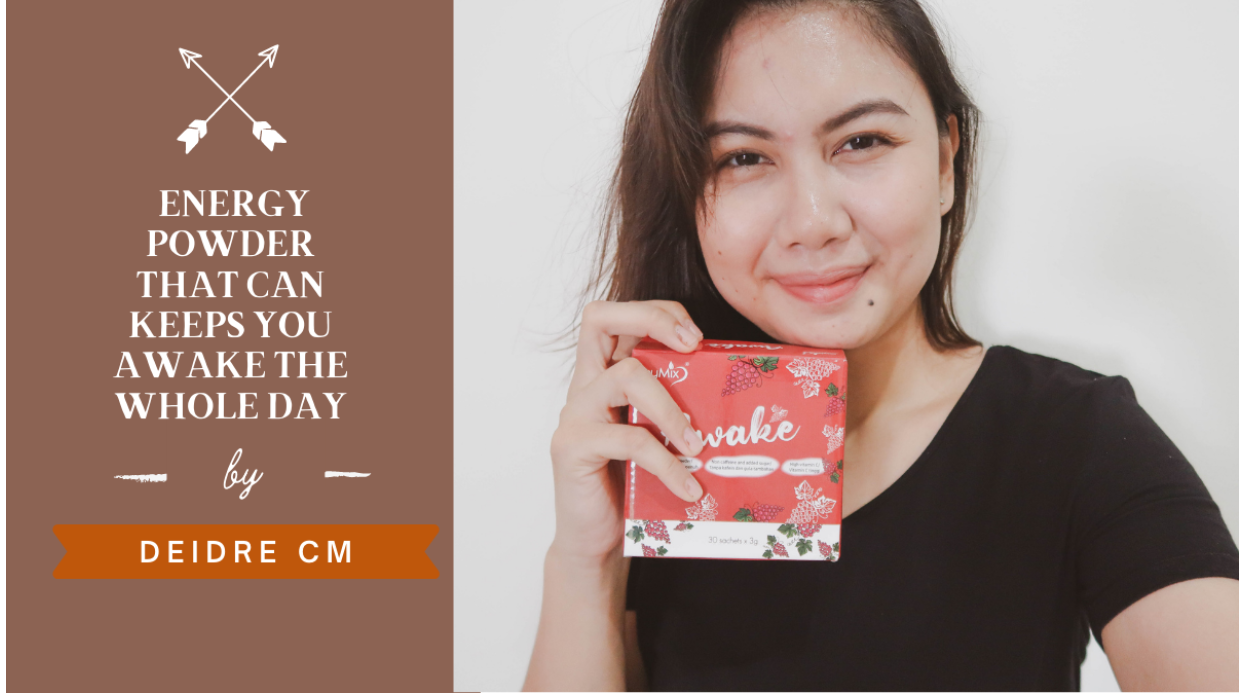 Click The Picture Below For Request Sample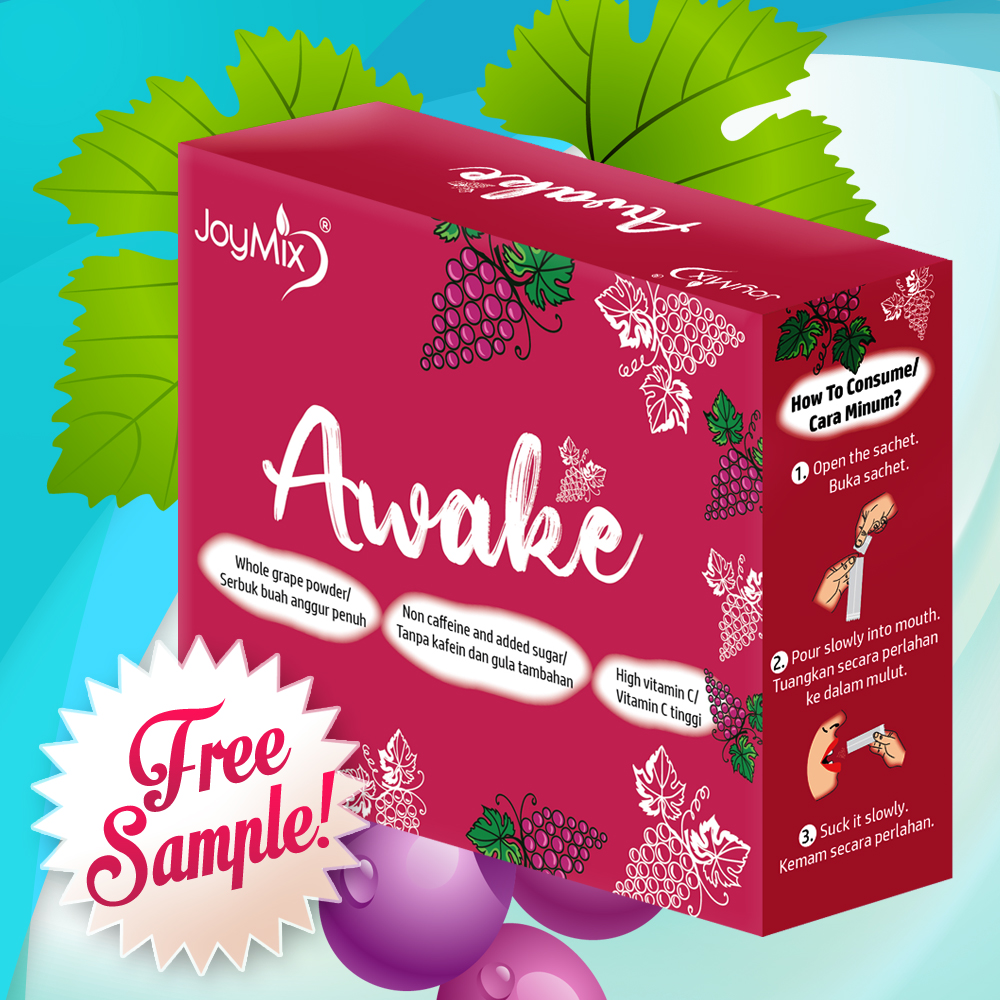 Customer comments
| Author/Date | Rating | Comment |
| --- | --- | --- |
---