Joymix Hand Sanitizer 50ml
JOYMIX HAND SANITIZER 50ml Spray

JOYMIX HAND SANITIZER can kill 99.9 % germ ,

It is RINSE FREE. Don't need to wash with water. Just Spray on your hand and rub it.
You will not feel sticky.

It is INSTANT DRY!
Use Airless Pump Spray. Can fully spray all the sanitizer from the bottle. No left over.

1 Bottle 50 ml- can use about 1 month. ( depend on consumer usage)
Alcohol Content: 70% IPA
Expiry Date: 10.6.2023

Spray vs Gel
Spray contain less water than gel type. Gel hand sanitiser contain glycerol which is sticky and absorb a lot of water.
As results Spray Sanitizer perform better than Gel hand sanitizer. It kill more germ and virus. Spray type can cover more area than Gel type.

Product: MADE IN MALAYSIA
Joymix is health food manufacturer in Malaysia. We always use hand sanitizer in production as part of HACCP requirement. We sell it economy because we want to help MALAYSIAN to get hygiene. We love MALAYSIA

Precaution!
1. Do not keep near flame
2. Do not keep in car for long period
3. Do not spray on face. Especially on eye. Only can spray on hand/foot.
4. Do not spray on PETROL PAM HANDLE directly. But you may spray on your hand after you have enter into your car by switch on car air condition.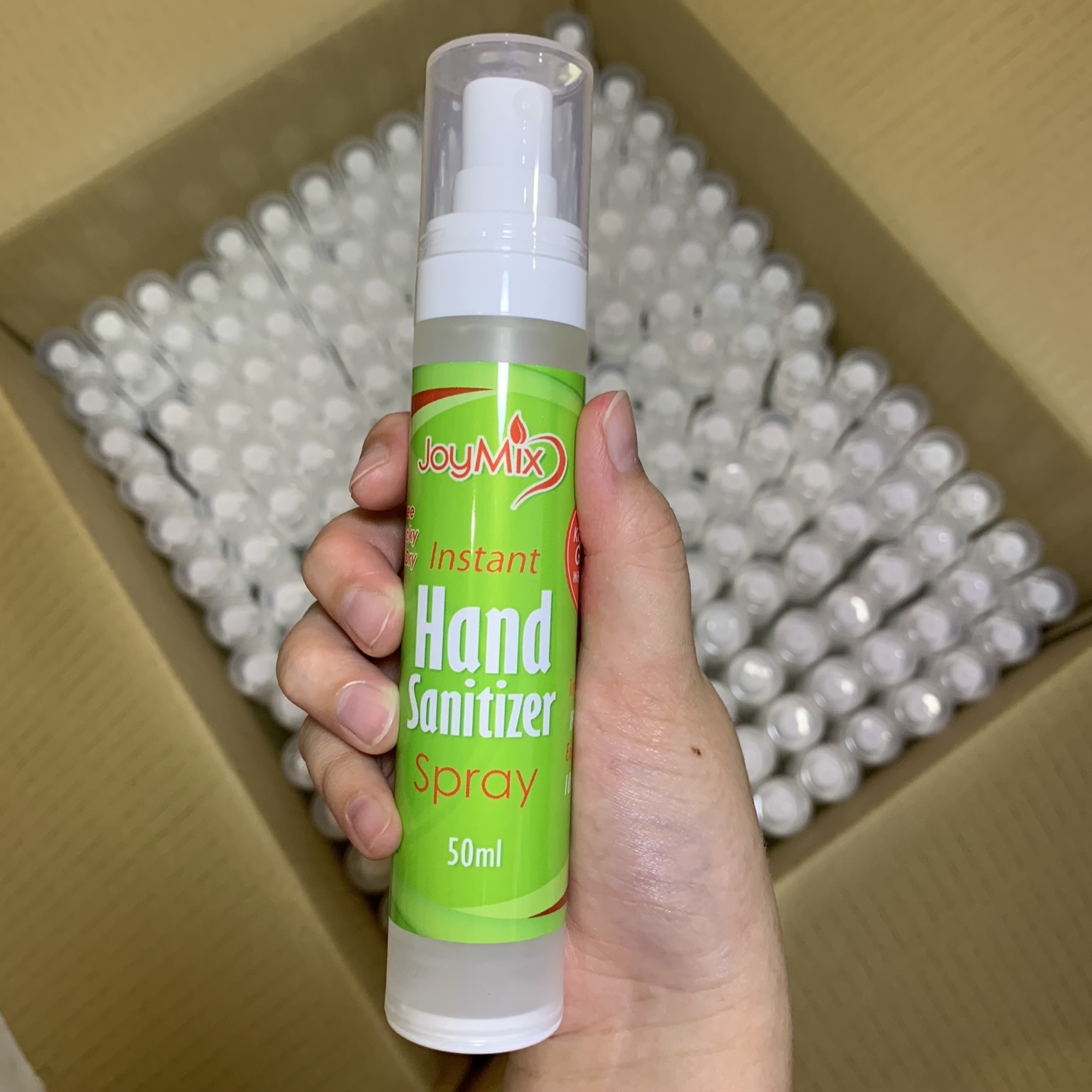 Customer comments
| Author/Date | Rating | Comment |
| --- | --- | --- |
---