Natural Chia Seeds (2 bottles) HALAL. Big size
CHIA SEEDS
Chia seeds are among the healthiest foods on the planet. They are located with nutrients that can have important benefits for your body and brain.
JOYMIX's Chia seeds with a large content of omega-3 fatty acids: 63% of the total fat. In addition to its extremely high Omega-3 content, Chia seeds has other components that make it most attractive for human nutrition: antioxidant, dietery fiber,protein, vitamins, and minerals.
Chia is a natural product with no bad cholesterol,sodium toxic or allergic substances; it is gluten-free and has a very pleasant taste. It is suitable for vegetarian. Furthermore it is HALAL certified by Centro Islamico De Chille
DIFFERENT OF GOOD & LOW QUALITY CHIA SEEDS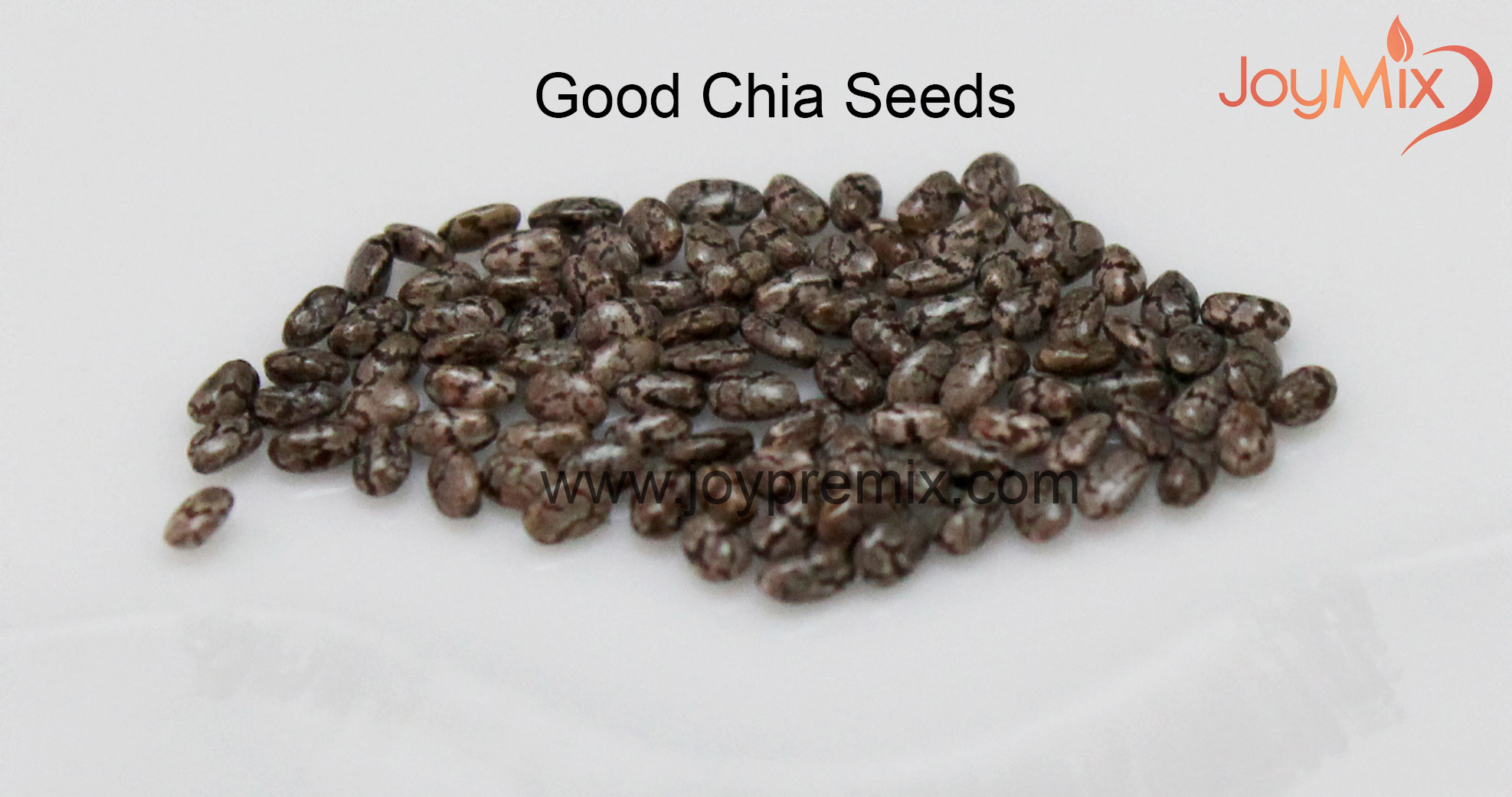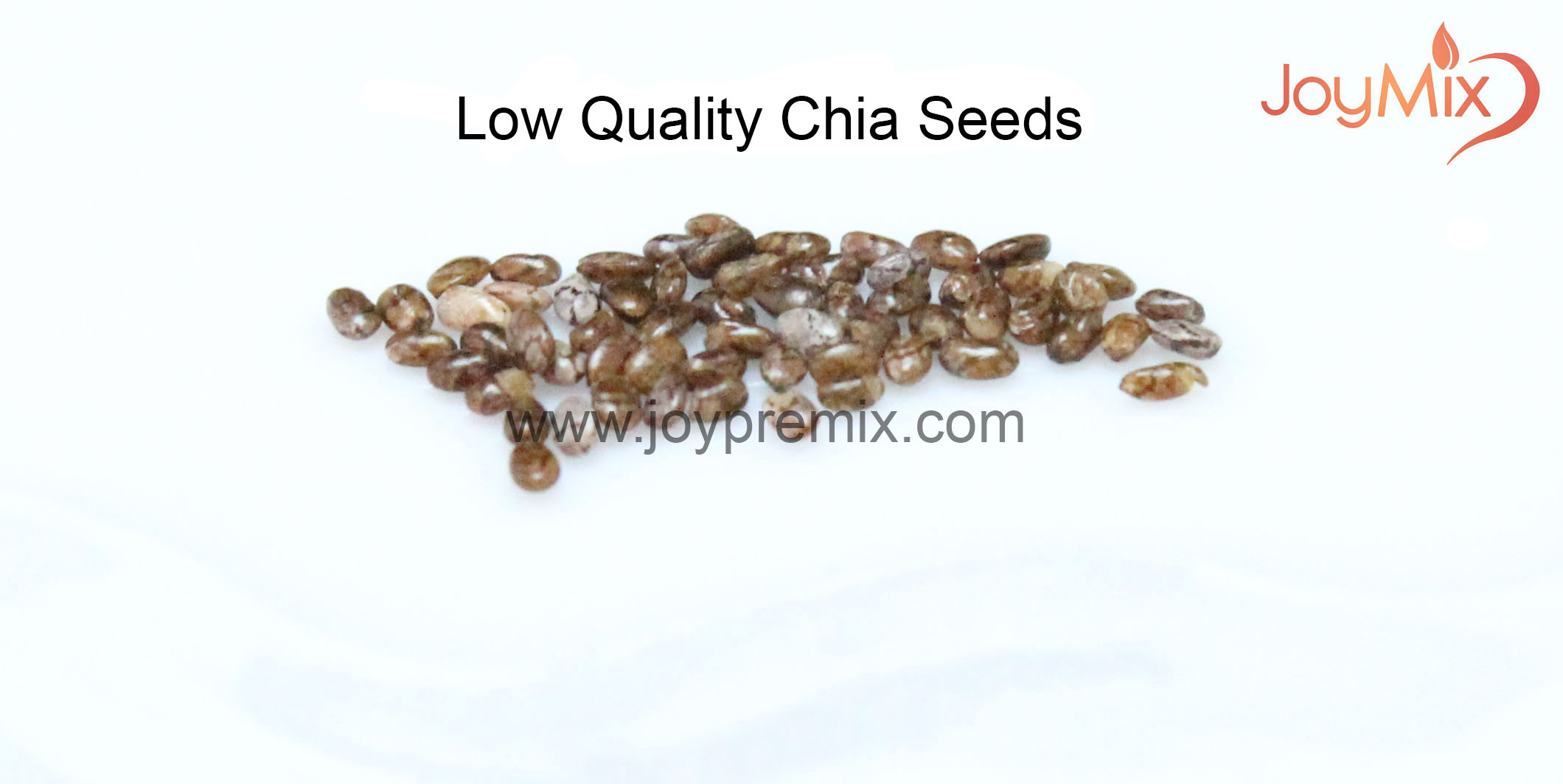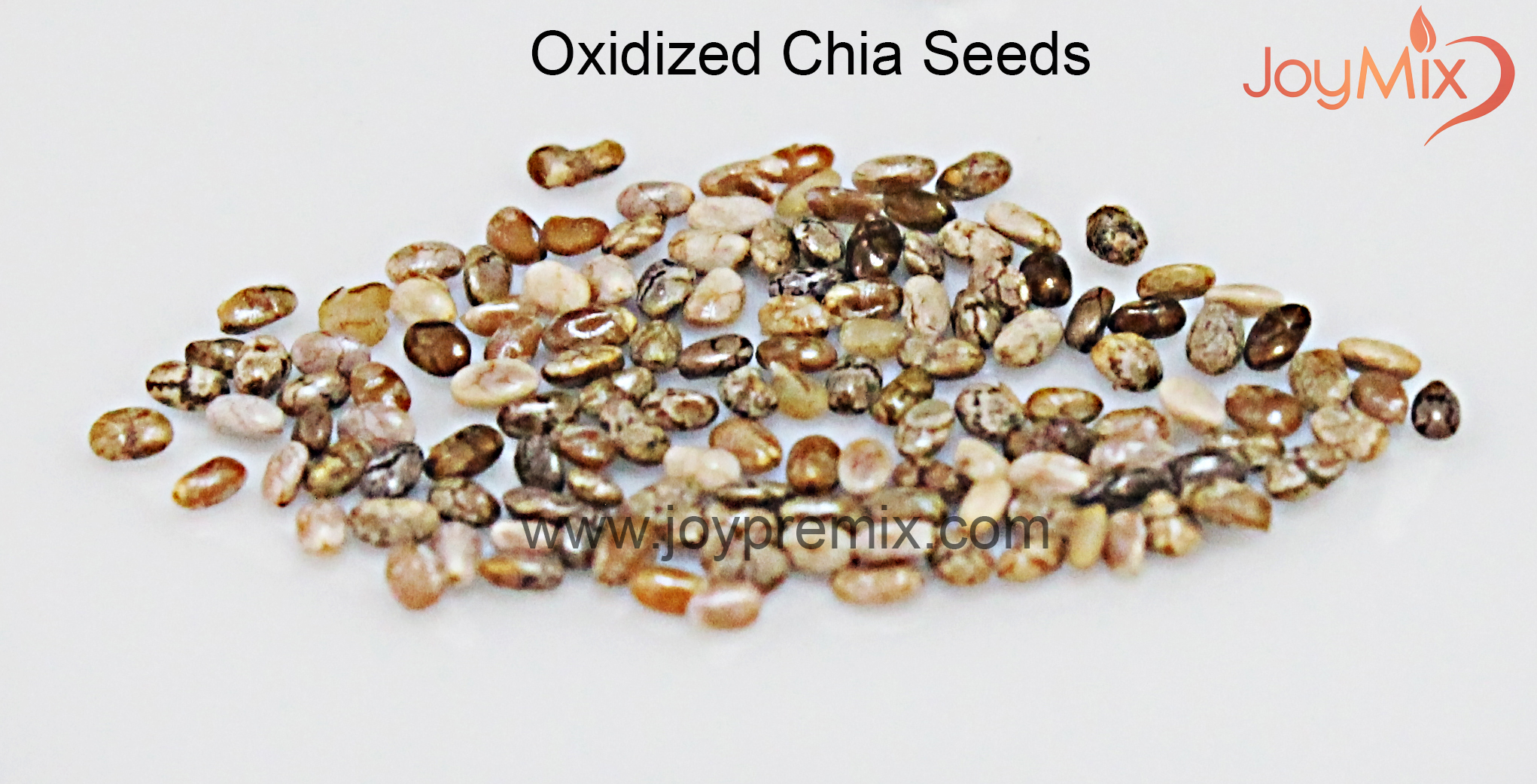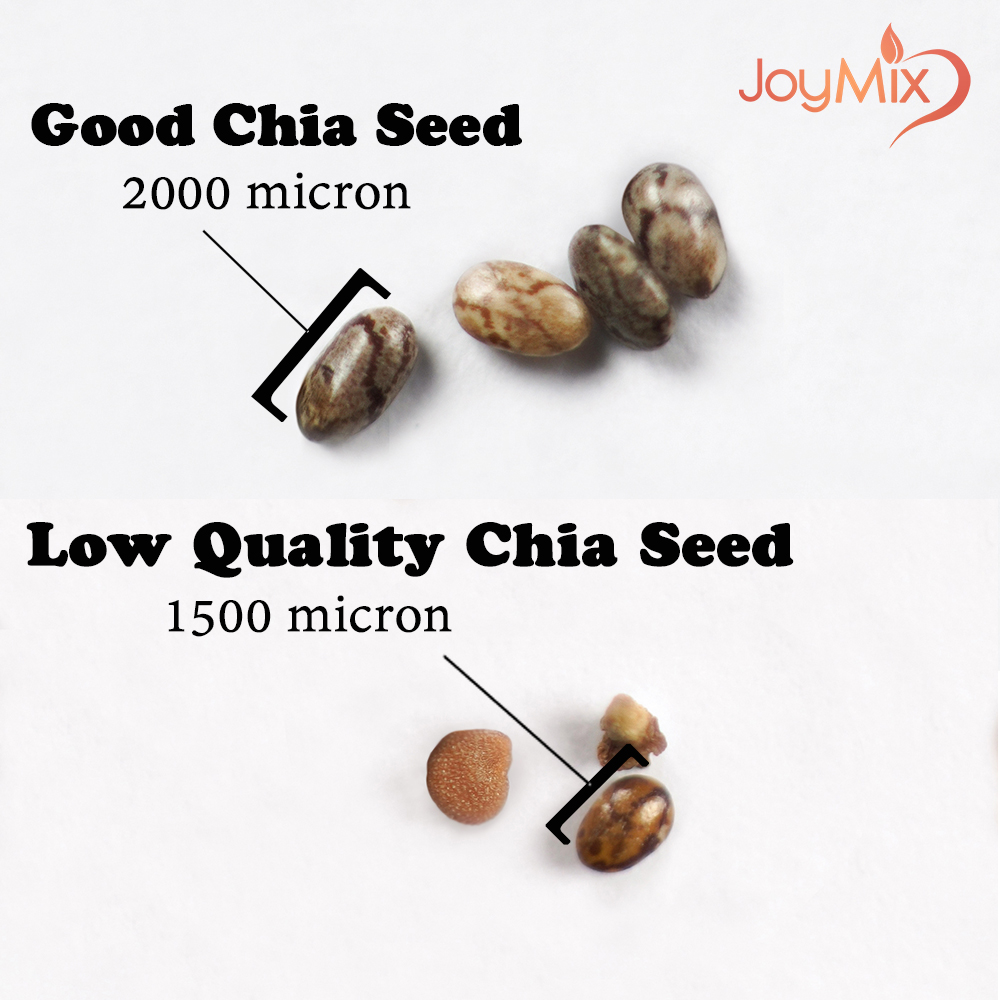 Click the picture below to watch the video comparison of good and bad quality chia seeds.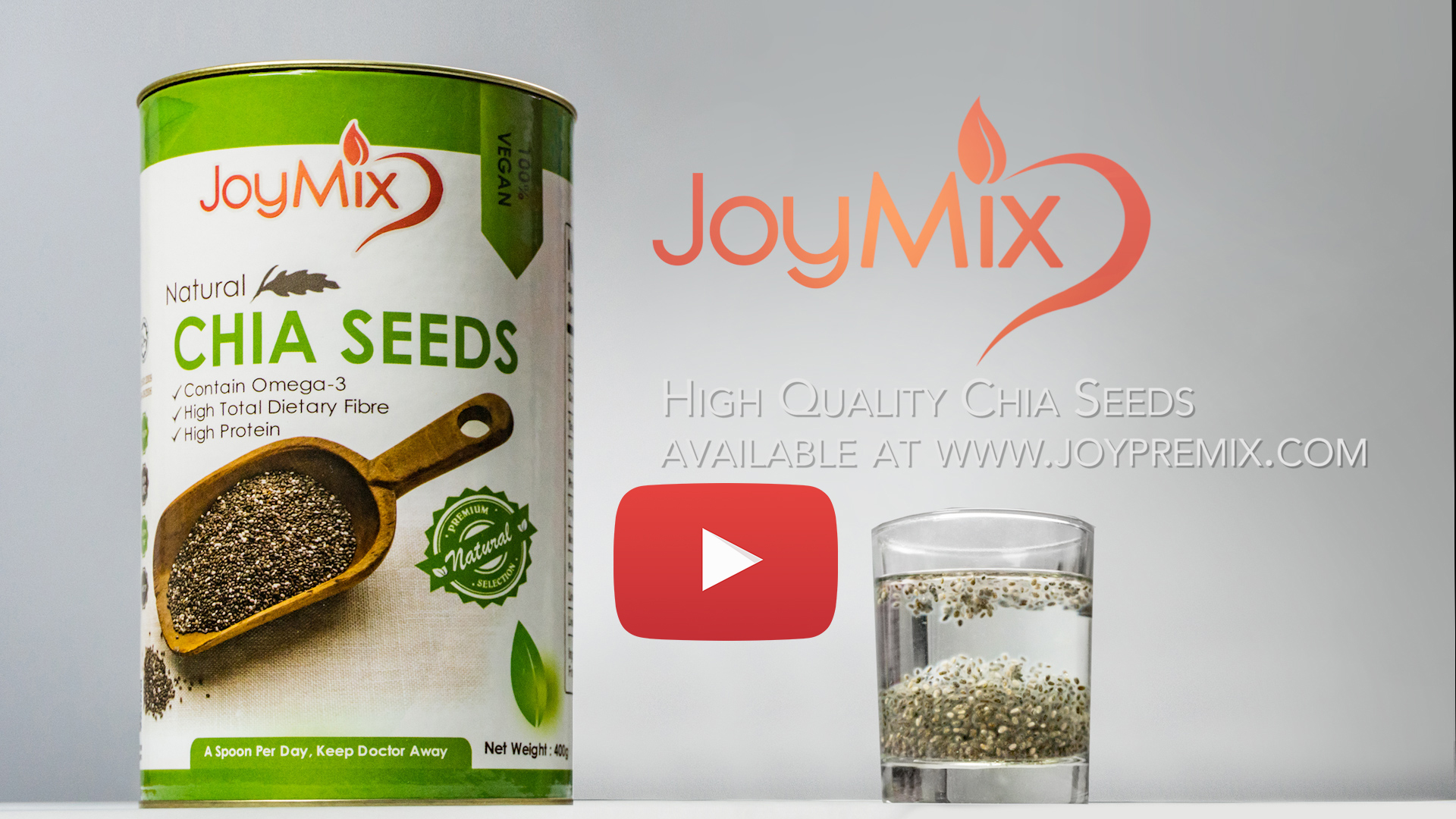 JOYMIX CHIA SEEDS only use good quality chia seeds. If you use LED mobile phone torch light you can see the brown color chia seeds ( low quality) , red and dry color chia seeds ( oxidized chia seeds). Nutritional value is different. Refer to below chart.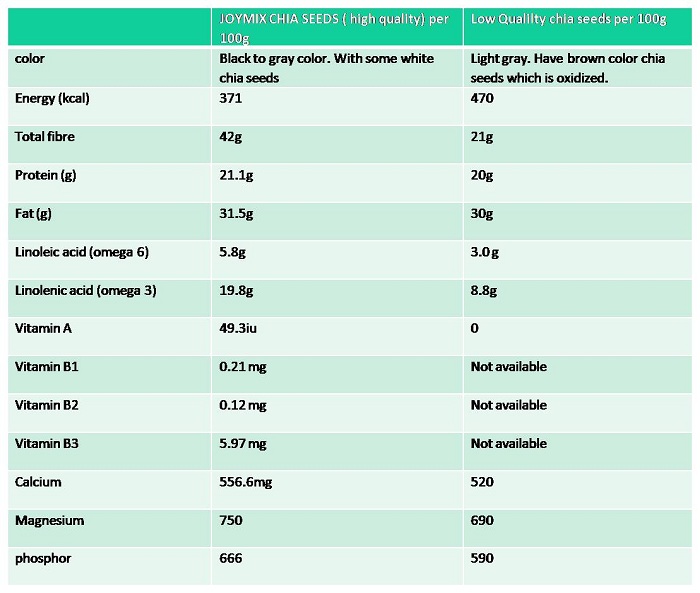 Cardiovascular health
The consumption of chia seeds, rich in Omega-3 fatty acids, dietary fiber and antioxidants, has been associated with decreased levels of blood pressure, inflammation indicators (reactive C protein), and coagulation indicators- all of which are risk factors of cardiovascular conditions.
Taking chia seed and oil, rich Omega-3 fatty acids can lowers LDL 'bad' cholesterol, increases HDL 'good' cholesterol and reduces triglyceride levels. Some research has evidenced that daily doses of 25 to 30g of chia seed can reduce triglyceride concentration by 30%.
Chia seeds Improve Type 2 Diabetics
The most successful application of chia seeds to date was in a study on type 2 diabetic patients.
In this study, 20 diabetic patients received either 37grams of chia seeds, or 37grams of wheat bran, for 12 weeks.
When they consume chia seeds, they saw improvements in several important health makers.
Besides that, blood pressure went down by 3-6 mm/Hg and an inflammatory marker called hs-CRP went down 40%. A risk factor called vWF also decreased by 21%.
There was also a small drop in blood sugar, but it wasn't statistically significant.
Given that chia seeds are high in fiber, it does plausible that they could help reduce blood sugar spikes after meals, but this needs to be confirmed in studies.
Digestive Health
Chia is beneficial to the digestive process thanks to its high content of fiber, 40% of fiber : 35% insoluble fiber and 5% soluble fiber.
Insoluble fiber, as indicated by its name, is usable to dissolve in water but can retain certain amount of water within its structure, which causes an increase in volume and prevent constipation.
Soluble fiber, on the other hand, when coming in touch with liquid, becomes a gel-like substance and increase considerably in volume and circulating, which in addition to stimulating the digestive system, reduces the time period for intestinal traffic, which is very beneficial to our health.
Mental Healthiness
Treatment of attention deficit hyperactive disorder (ADHD) with Omega-3
Omega-3 fatty ccids can help control ADHD by improving concentration skills and by helping compliance of systematic activities,as they are critical to the proper functioning of the brain section that coordinates memory and reasoning.
Alzheimer's Disease
A diet rich in Omega-3 fatty acids and antioxidants could help protect against Alzheimer's disease, even in case of genetic predisposition. This is effect is manifested in the prevention of the illness.
Depression
Some research studies have found a reduction of Omega-3 fatty acids in the brain if depressed patients, with a correlation between the decreased level of fatty acids in cell membranes and the degree of depression.
Sport Performance
Legend has it that Aztecs and Mayans used chia seeds to fuel performance back in day.
Sport people can drink chia seeds with Isotonic drink before sport performance and help in their endurance. It widely used by Marathon runners.
Weight loss
Many Health experts believe that chia seeds can help with weight loss.
The fiber absorbs large amount of water and expands in the stomach,which should increase fullness and slow the absorption of food.
Then the protein in chia seeds could help to reduce appetite and food intake.
Good for Bone and Joint
Chia seeds are high in several nutrients that are important for bone health. This includes calcium, magnesium, protein and phosphorus.
The calcium content is particularly impressive...18% of the RDA in a single ounce.
Gram for gram, this higher than the most dairy products.
Chia seeds may be considered an excellent source of calcium for people who don't eat diary.
Pregnancy and Nursing
Omega-3s are critical for the fetus' visual development.
Omega-3 fatty acids are important for eyesight development in fetus. These nutrients are found in large concentration in the eye's retina, responsible for transforming light energy into nervous energy.A deficit of Omega-3 fatty acids during pregnancy could cause diminished visual acuity in the newborn child.
Omega-3s are critical for brain development.
Omega 3 is important in constitute of the neuronal membranes,particularly at brain level.DHA is present in approximately 30-40% of the gray matter phospholipids in the cerebral cortex. The human brain experiences rapid growth during the third and last quarter of fetus development and the first two years of life: therefore this is the period when the requirement for omega-3s increase considerably. Alpha-linolenic acid (ALA), the omega-3 in chia seeds, is DHA's precursor, that is, our body creates DHA from this fatty acid.
Post-partum Depression.
Pregnancy and puerperium (post-partum stage) are considered as stages when many physical, psychological, and social changes take place, which mat result in increased vulnerability of mental of psychic disorders. Very low Omega-3 levels have been associated with depressive post-partum stages.
OMEGA-3
From all sources of Omega-3 fatty acids,Chia is the natural plant source with the highest concentration of Alpha-linolenic fatty acid kwown to date (>63% of total fatty acids.) JOYMIX's Chia seed has 1000mg of Omega-3 in just 5g.
FIBER
JOYMIX's Chia
seeds contributes 41g of fiber per 100g of seed, which exceeds the 100% of the daily intake recommended for adults (25g/day). From the total fiber contributed, 35% is insoluble and 5% is soluble, which is considered as an excellent balance of dietary fiber.
PROTEIN
JOYMIX's Chia seed contains 21% protein. More than the protein contained in traditional cereals such as wheat (13.7%) , corn (9.4%), rice(6.5%), oatmeal (16.9%) and barley (12.5%).
Several studies have been conducted on digestibility and biological value of the protein contained in the Chia seed. Their findings indicate that Chia seed is a good quality protein source, containing all essential amino acids.
VITAMINS & MINERALS
JOYMIX's Chia seed is a good source of vitamin B. Compared to other cereals, JOYMIX's Chia has higher niacin content than corn,soy and rice.Its thiamine and riboflavin content is similar to that in rice and corn.
JOYMIX's Chia is an excellent source of calcium, phosphorus, magnesium, potassium, iron, zinc, and copper. It provides more than the 20% daily intake of these minerals recommended for adults.
ANTIOXIDANTS
The main antioxidants found in JOYMIX's Chia seed are cholorogenic acid and caffic acid. Both compounds are primary and synergic antioxidants and contribute in significant proportion to the strong antioxidant activity of the Chia seed.
The Oxygen Radical Absorption Capacity - ORAC (free radicals) for common fruits is the approximately 1.40 (watermelon) to 95 (blueberries) umol/TE per gram. Cramerries also have a high ORAC of 92.6. For vegetables and legumes, ORAC is 1.15 (cucumber) to 149 (red kidney beans)
JOYMIX's Chia has an ORAC of 82.8 umol/TE per gram, which is considered a strong antioxidant.
New Packaging.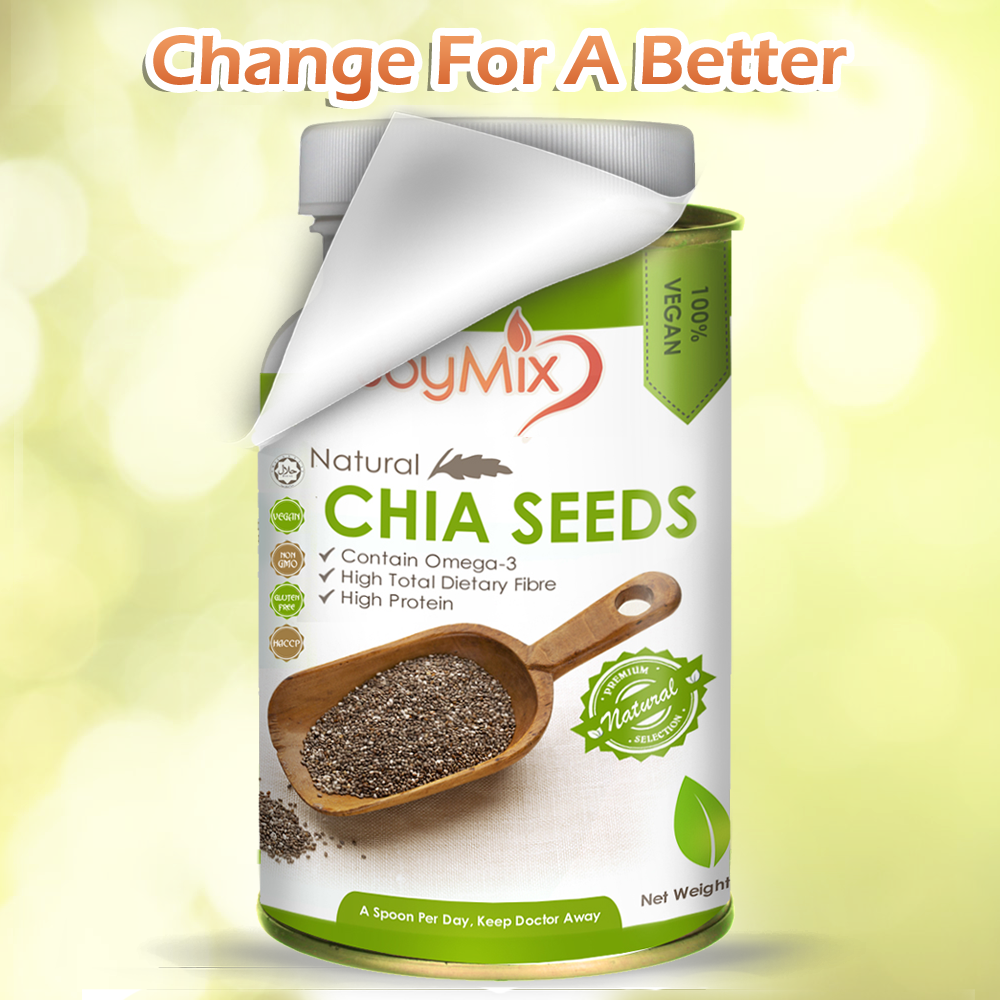 Oxidized chia seeds due to the bad packaging. Transparent plastic bag permitted UV light from sunlight to penetrate into chia seeds therefore damage the content of omega and vitamin. JOYMIX use special can to block the UV light from damaging the chia seeds.
How to Consume
Add 1 tea spoon into plain water and any fruit juice. Recommended daily consumption.
5g/day equivalent to 1 tea spoon.
JOYMIX CHIA SEEDS HIGH DEMAND
REAL TESTIMONY!
TESTIMONY
Please click the picture below to read the testimony.
Also available in 1 bottle- for begginer to try.
Any pharmacy or agent who are interested to distribute our products may directly contact us.
ALSO AVAILABLE OFF LINE STORE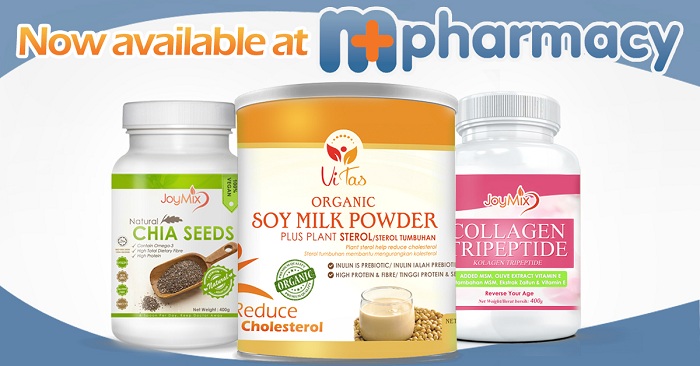 Available at Bangsar Village, PJ ATRIA, DAMEN USJ.
MS 1500:2009
1004-09/ 2006
You may order through whatsapp 011-33107751.
Customer comments
| Author/Date | Rating | Comment |
| --- | --- | --- |
---